Chesterfield is located 25 miles west of downtown St. Louis. It's got easy access to the city while offering a more relaxed, suburban lifestyle.
Right now there's about 50,000 people who live in Chesterfield. It's one of the largest suburbs of St. Louis.
Chesterfield is made up of 2 zipcodes:
63005 which is the newer side
63017 which tends to have older neighborhoods
Homes in Chesterfield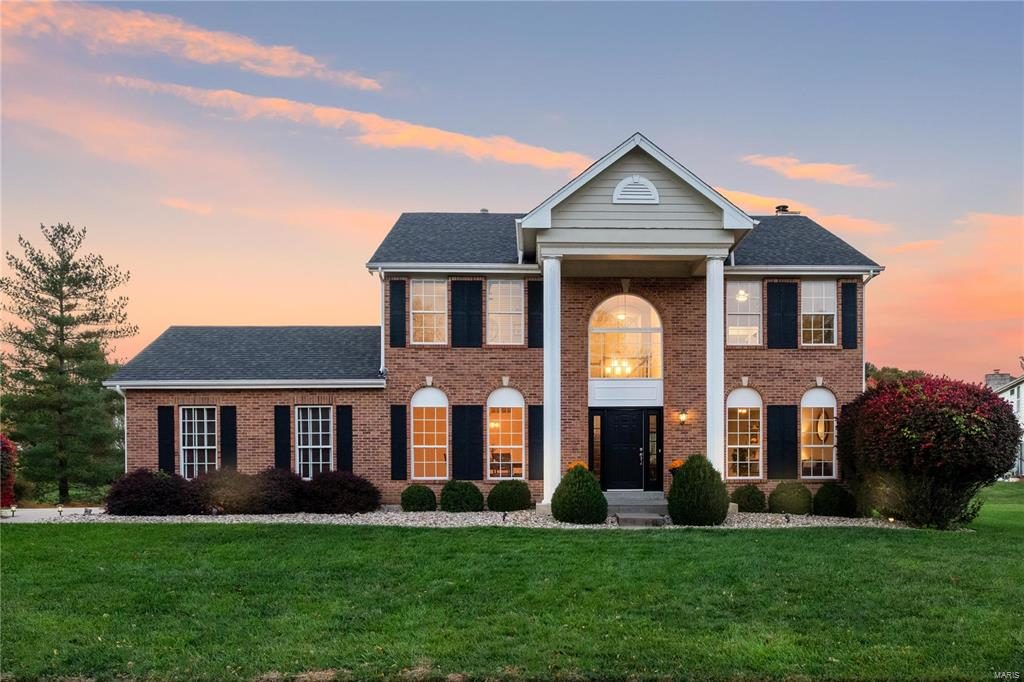 Chesterfield is a newer part of STL county, with the western side being newer than the eastern side.
It is a pricier part of town, but nothing near the expensive suburbs like Ladue and Clayton.
But it can be tough to find a starter home in Chesterfield, as most of your options are probably going to start upwards of $350,000-400,000 for a house.
You'll find condos and townhomes at lower prices, sometimes as low as $150,000.
Shopping, Eating, and Entertainment
Chesterfield has the longest strip mall in America right in the Chesterfield Valley along Chesterfield Airport Road.
You'll find plenty of big brand stores along there, and it's across the highway from The District (formerly Taubman Prestige Outlet Malls)
If you enjoy shopping, Chesterfield is the place to be.
I-64 has multiple exits in the Valley and goes right through it, so it's super convenient for highway access.
There's also a brand new Top Golf, and they're finishing development of The District for live music and events.
There's a bunch of corporate and office space in Chesterfield, so if you're moving to the area you might be working somewhere around there.
There are also a ton of beautiful parks in Chesterfield.
Faust Park has the butterfly house, and Central Park has a new amphitheater for live music events.
Chesterfield is also pretty close to Babler State Park, which is in Wildwood. It's only 10 minutes away and has miles and miles of walking trails.
New Development in Chesterfield
As Chesterfield continues to grow, new developments are happening all over.
From new residential neighborhoods, to apartments & condos, to commercial shopping centers and even a new movie production studio!
Wildhorse Village
One of the largest new developments happening in Chesterfield is Wildhorse Village.
It's going to be a massive hub in the middle of Chesterfield, and it embodies the whole "live, work, play" community feel.
It will include:
over 1 million square feet of office space
150+ new homes
500+ new apartments
100,000 square feet of retail space
It's right next to a new apartment building, a new hotel, and new condos. It's right across the street from Central Park, so it's in a great location.
The District at Chesterfield
This mixed-use development combines residential living with retail and entertainment options.
The project features luxury apartments, an upscale shopping center, and a variety of dining options.
Downtown Chesterfield
Downtown Chesterfield is the redevelopment of Chesterfield Mall. This planned community focuses on sustainability and green living, with energy-efficient homes and an emphasis on walkability.
This huge project is being done by local developers at The Staenberg Group.
Residents can enjoy community gardens, walking trails, and access to nearby parks and green spaces.
If you're curious about more development in Chesterfield, check out our YouTube video on the top Chesterfield developments in 2023.
Chesterfield Schools
The schools in Chesterfield are highly sought after.
The two main high schools in Chesterfield are Marquette and Lafayette, both part of the Rockwood School System.
Job Growth in Chesterfield
Chesterfield's proximity to St. Louis City brings people here who prefer a suburban lifestyle, but these days there are plenty of businesses coming to Chesterfield.
It is steadily becoming west county's business hub.
From healthcare and education to technology, finance, and accounting, Chesterfield serves plenty of high-growth industries.
Moving to Chesterfield
If you're looking for help moving to Chesterfield or buying a house anywhere else in the St. Louis area, feel free to reach out to us!
Chesterfield is a great area in St. Louis, and it's becoming more and more popular.
There is a ton of new development and construction going on, and there will be a lot more in the years to come.
It can be a bit expensive, but there are still options for those on a budget.