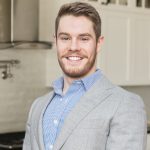 Jacob Peistrup
Content and Media Strategist
About Me
Jacob Peistrup is an ambitious and driven professional with a strong skill set for modern-day content marketing and social media when it comes to handling real estate transactions. He uses his unmatched digital expertise to build relationships, support clients, and market properties. Over his career in real estate, Jacob has mastered the online landscape to build a captive audience, with millions of online impressions from YouTube and Google search.
Jacob was born in St. Louis and spent childhood moving around New England until coming back to St. Louis at the age of 15. He has lived and worked in every part of town from Ladue to Chesterfield and Fenton to Central West End. Jacob holds a bachelor's degree in finance from Northeastern University in Boston, MA. He also holds a real estate license in Missouri, Illinois, and Massachusetts.
When Jacob isn't marketing real estate, he loves visiting friends in Boston, weightlifting, grabbing a smoothie at Jamba Juice, and exploring new bars around St. Louis.