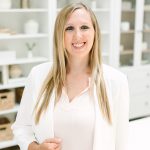 Kate Wilhelms
Director of Marketing and Internal Operations
A little bit about me...
Kate Wilhelms has a background in real estate marketing, technology and agent support. She started her career in real estate marketing in 2017 where she worked for a reputable real estate brokerage. She shifted gears in 2021 to work for a Real Estate Brokerage that was driven by high technology resources. Kate's drive and passion for Real Estate Marketing and Technology has served over 300 agents and has helped take their businesses to the next level.
Kate graduated from Missouri State University with a Bachelor's Degree in Marketing Management and a Minor in Advertising and Graphic Design. While living in Springfield and getting her degree she learned the power of networking in a small town.
Kate loves all aspects of helping her agents but when she has free time she is spending it with her twin boys and husband. When they are not out trying new things in the community they are throwing living room karaoke parties or doing some sort of craft. Kate and her husband love going to any 80's Rock concert, hosting game nights, spending time with family and just loving every moment of being parents.