A Guide to Living in Kirkwood, MO [2023]
Are you considering a move to one of the most charming suburbs of St. Louis? If you are, look no further than Kirkwood!
Kirkwood is a charming, close-knit suburb with wonderful schools, parks, and a blend between historic and modern.
In this comprehensive guide, we will explore everything you need to know about living in Kirkwood, Missouri.
From the cost of living, types of neighborhoods, its parks and of course the widely-known Downtown Kirkwood district. Let's get to it!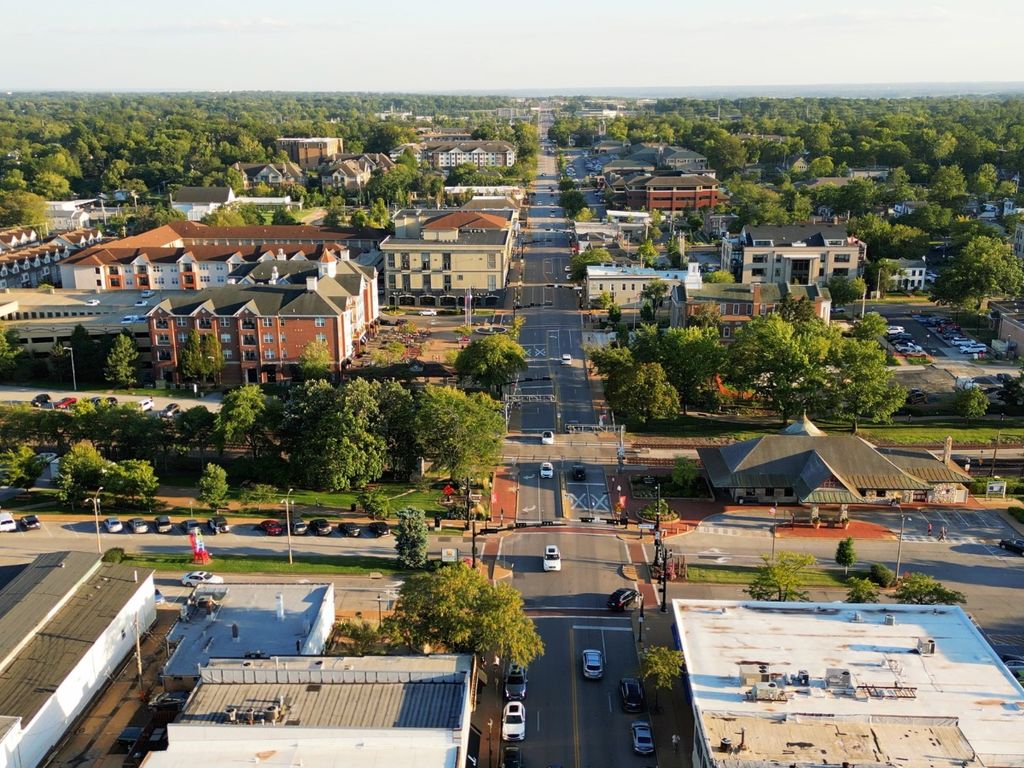 Why Living Kirkwood is so Great
High quality of life and a variety of housing options across all prices
Tons of stuff to do: parks, restaurants, shops and entertainment close to Downtown Kirkwood.
A small town feel with a central location in St. Louis county
Living in Kirkwood: A Charming Suburb of St. Louis
Living in Kirkwood offers a unique blend of modern living with historic sites all around.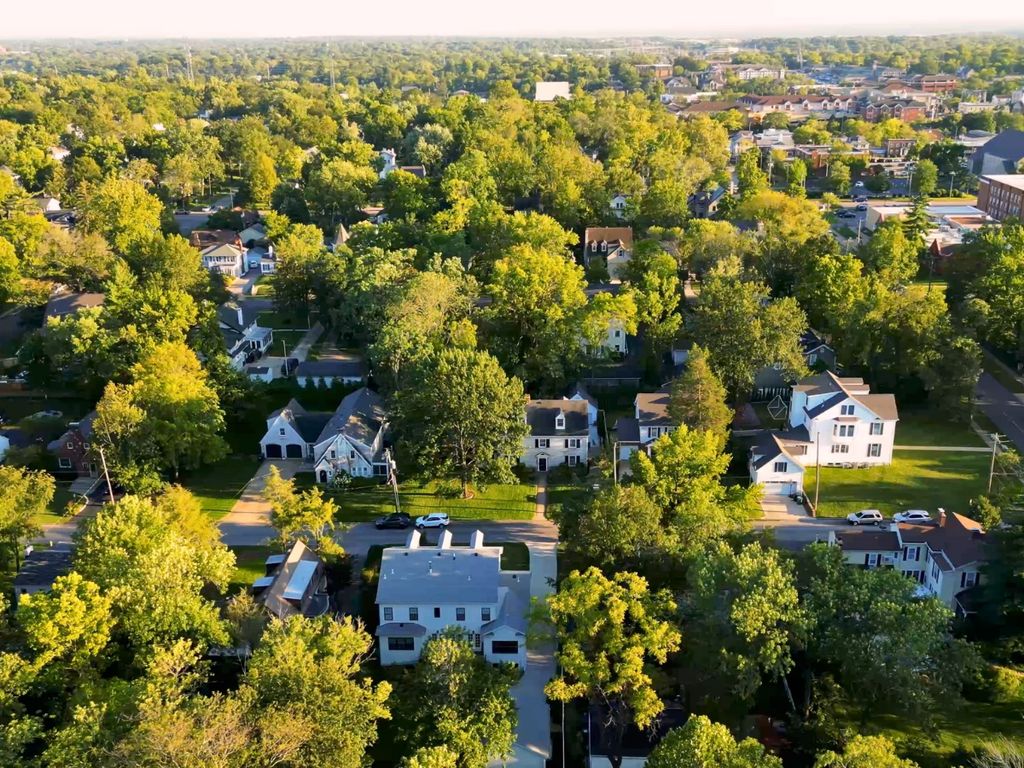 Located in St. Louis County, Kirkwood is a very popular suburb with the following features:
Population of 29,233 people
20 minutes away from Downtown St. Louis
Close-knit community with small-town charm
Highly-rated public schools
Beautiful parks
Variety of restaurants and amenities
Kirkwood is truly one of the best suburbs in St. Louis.
Downtown Kirkwood: Small Town Charm in Kirkwood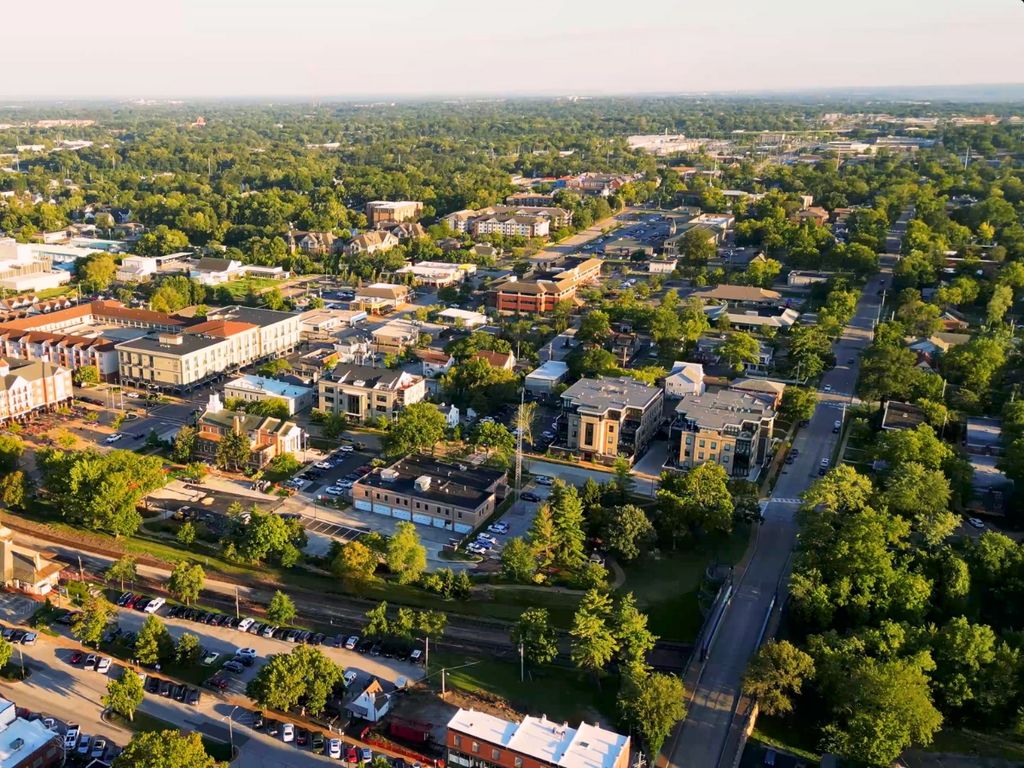 Downtown Kirkwood is at the heart of everything when it comes to living in Kirkwood.
From dining at unique local restaurants, to grabbing coffee at a local café, to shopping at boutique stores. There's always something to do in Kirkwood.
It's a walkable commercial area with plenty of shops, restaurants, boutiques, and historic sites.
Kirkwood Train Station
The historic Kirkwood train station is right in the middle of Downtown Kirkwood. It's 130 years old!
It's also the third busiest train station in Missouri outside of St. Louis and Kansas City.
So if you're a fan of travel by train, the Amtrak connects Kirkwood with the rest of the country!
Kirkwood's Historic District
Walking through Kirkwood's Historic District is like taking a step back in time.
Historic Kirkwood is a section of Downtown Kirkwood right in the middle of Kirkwood Road along Argonne Drive and Jefferson Ave.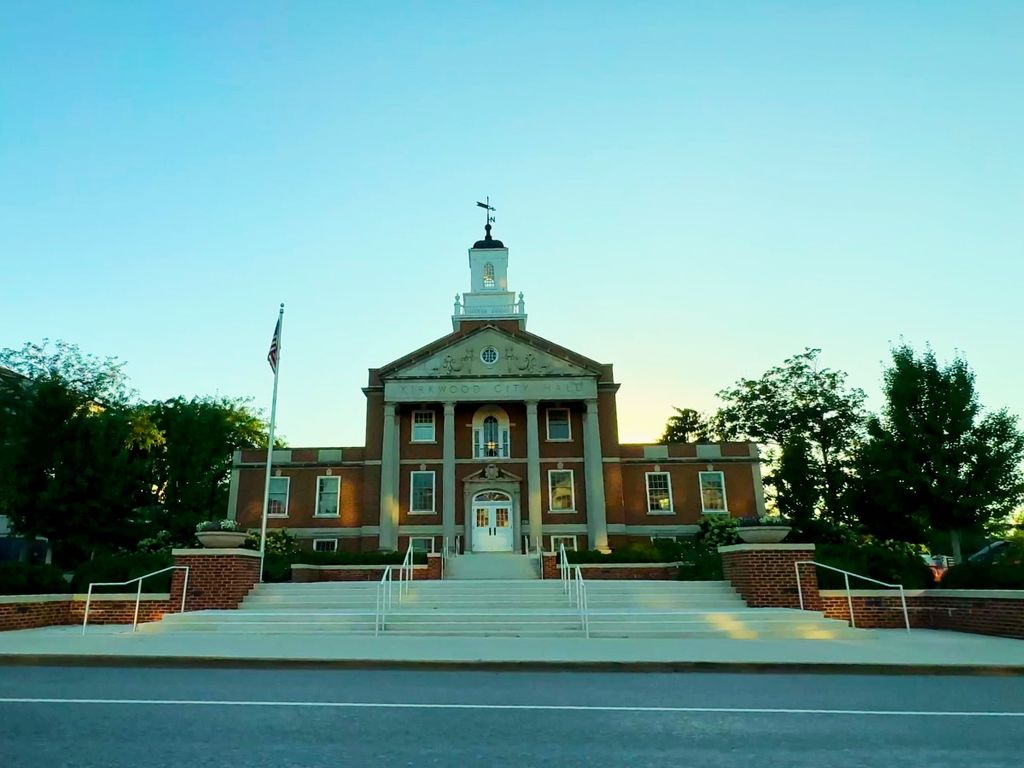 There's a bunch of historic landmarks scattered throughout this area like:
The old post office
The old fire station
Kirkwood train station
City Hall
These are remnants of the very first buildings from when Kirkwood was founded in 1853.
Downtown Kirkwood has some of the best things to do in Kirkwood:
A wide selection of restaurants
Small boutiques for shopping enthusiasts
Kirkwood Park is a few blocks west
Kirkwood farmer's market
Small Town Charm
If you're someone who likes that small, historic town charm, Kirkwood has just that.
It's a great place to call home, and our clients who have moved here have nothing but good things to say about it!
Historic homes, a family-friendly atmosphere, and close proximity to downtown Kirkwood contribute to the town's unique character.
What to Expect Living in Kirkwood, MO
Kirkwood offers a mix of housing styles, from Victorian, Tudor, and colonial homes dating back to the 1800s to modern custom-built houses.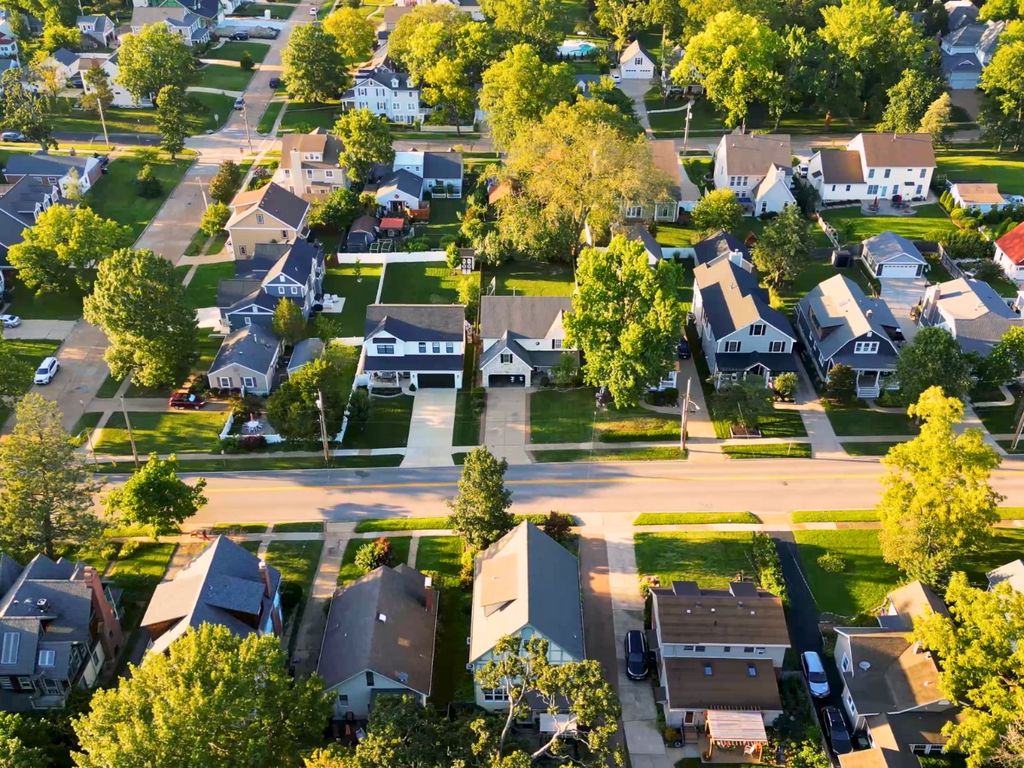 The prices vary widely from luxury homes costing over $2 million to charming 3-bed homes available for $200k-$300k.
There are also small condo buildings and townhomes available throughout Kirkwood.
Some condos are on the smaller and older side, and some of the more modern, recently built condos range from 2,000 to 3,000+ square feet!
Cost of Living in Kirkwood, MO
Kirkwood is beautiful, but it's not the cheapest area around.
Don't get me wrong, it's not as expensive as living in Ladue, for example, but it's more expensive than the average St. Louis suburb.
The median selling price of a single family home in Kirkwood over the last 12 months is $575,000 which is more than double the median for St. Louis county, which is $260,000.
Neighborhoods in Kirkwood, MO
Kirkwood neighborhoods offer a mix of old-world charm and modern sophistication.
Tree-lined streets lead to beautifully preserved homes in Kirkwood, each with a history of its own.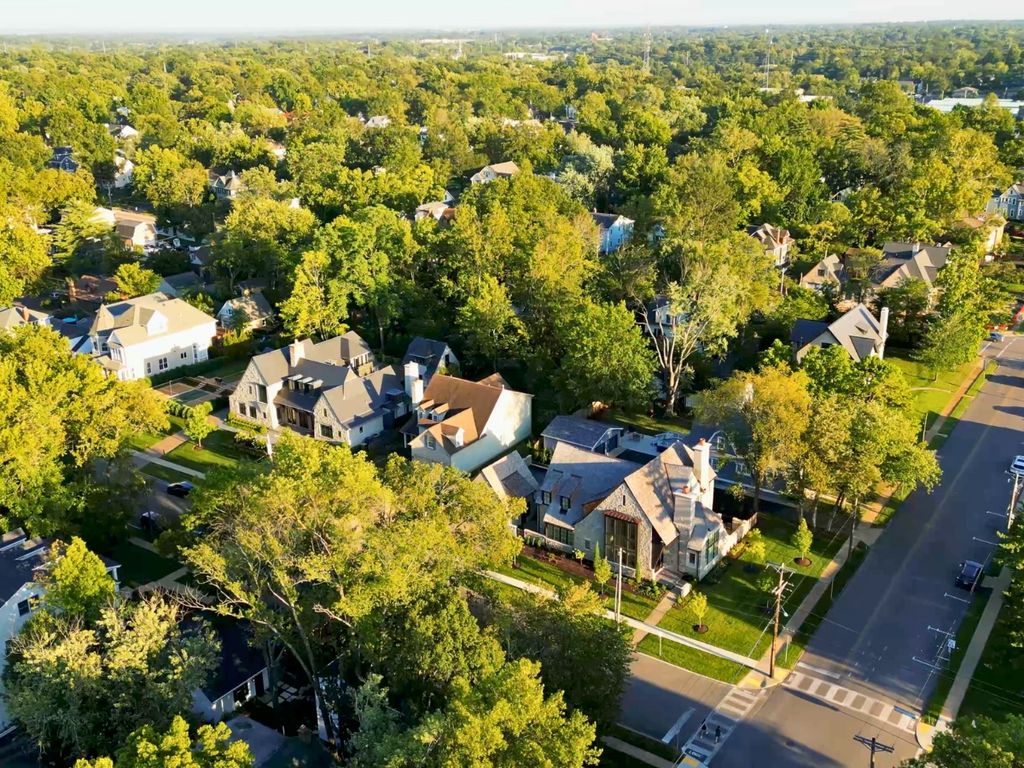 Kirkwood is home to several neighborhoods, each offering unique benefits and characteristics.
Whether you're looking for historic homes or family-friendly communities, Kirkwood has a neighborhood to suit every lifestyle.
Many of these neighborhoods are within walking distance of downtown Kirkwood, providing easy access to the area's amenities and attractions.
Neighborhoods with more privacy and trees in Kirkwood
If you're looking for a more woodsy feel, Kirkwood has homes backing to woods on larger lots if you venture farther south or west in Kirkwood.
West of Kirkwood Park around W. Adams Ave, you'll see homes with more yard space, private lots, and more trees around.
The same goes for neighborhoods down south anywhere near Greenbriar Hills Country club and the neighborhoods bordering Powder Valley Conservation.
Historic homes in Kirkwood
Historic homes in Kirkwood add to the town's charm and character.
There are 85 designated historic landmarks in Kirkwood. These include homes as well as commercial shops and buildings.
These homes receive special protection by the city.
Any demolitions, modifications, or renovations taking place require approval from the historic landmarks commission.
New Developments in Downtown Kirkwood
Kirkwood has a very historic past, but it's also a town with plenty of new projects happening.
Due to changes in zoning laws allowing for more density, Kirkwood is seeing an uptick in new construction proposals.
These developments include mixed-use buildings with retail, office space, and residential apartments & condos.
The James
An apartment building called "The James" is under construction and is set to be completed in early 2024.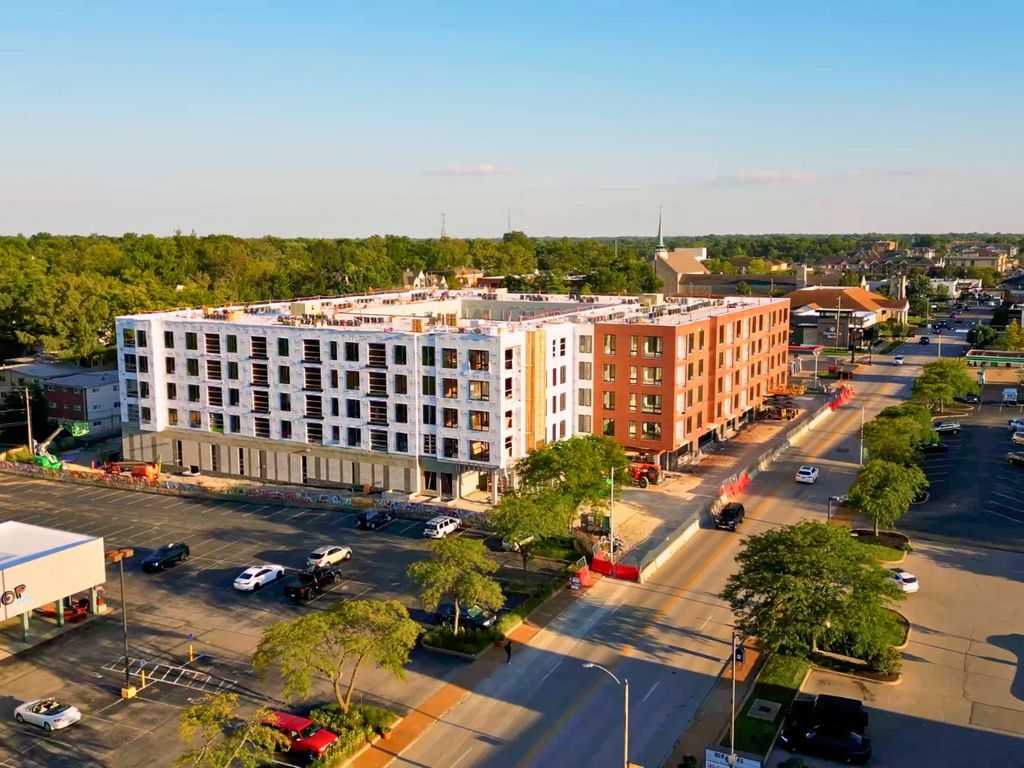 The James is actually the first apartment building Kirkwood has built in over 20 years since the famous Kirkwood Station apartment complex.
The James provides a sharp contrast to the town's historical architecture, blending the old world of Kirkwood with the new.
And it fits seamlessly into the downtown Kirkwood community.
Newer Luxury Condos in Kirkwood
Kirkwood has a range of condos from smaller, more dated condo buildings to a couple of recently-built luxury buildings.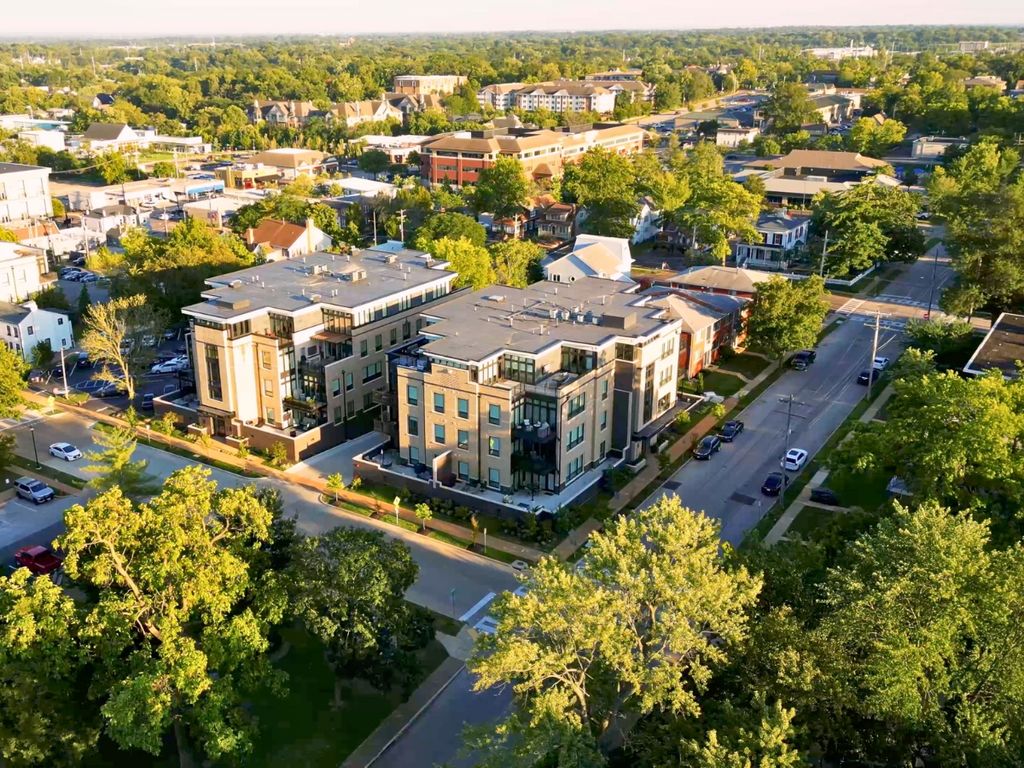 There are 3 buildings that were built from 2018 to 2021:
The Madison
The Barclay
These are three very similar-looking buildings right next to each other on the corner of W Madison Ave and S Clay Ave.
Kirkwood Arts District Development
The proposed KPAC Arts District at 300 N. Kirkwood Rd. aims to create a vibrant arts and entertainment district with a new condo building and public plaza with shops and restaurants.
The Kirkwood Arts District proposal is an ambitious mixed-use development project located at 132 E. Monroe, opposite to the Kirkwood Performing Arts Center.
The development would include:
40+ residential condos for sale
Restaurants
Retail space
A public plaza
If it becomes a reality, the Kirkwood Arts District has the potential to:
Increase foot traffic to Downtown Kirkwood
Add new options for luxury condos
Increase employment opportunities
Establish a lively arts and entertainment district
Moving to Kirkwood, MO in 2023
There is so much to do and see in Kirkwood that makes moving here a great choice.
If you're moving to the area and want some help with the process of buying or selling, please reach out to us! 
Our team is always thrilled to help new clients relocating to and from the St. Louis area, and sharing our knowledge of St. Louis and its suburbs is the best part of the job.
Remember, living in Kirkwood isn't just about a change in address; it's about becoming a part of a community that is always changing.
From the blend of historic and modern homes, the vibrant downtown community, and beautiful parks, and of course the people, Kirkwood is one of our favorite parts of St. Louis.