Top 15 Suburbs to live in St. Louis for 2023
Ahh the suburbs of St. Louis – where the grass is greener, the schools are great, and the gossip is juicy.
Today, we'll take you on a jam-packed ride through the top 15 St. Louis suburbs, ranked by Niche, and give you the scoop on what it's like to live in these charming burbs.
If you're moving to St. Louis, we know how hard it can be to narrow in on the right area for you, your family, and the pets!
So we put together this list of the best suburbs in St. Louis that all have something different to offer. These STL suburbs are just a few of the many choices around.
If you want the quick version, here is a preview of the list of the top 15 best suburbs in St. Louis:
Clayton
Chesterfield
Richmond Heights
Brentwood
Ladue
Glendale
Ballwin
Rock Hill
Olivette
Webster Groves
Kirkwood
Wildwood
Des Peres
Clarkson Valley
Creve Coeur
1. Clayton: The Ritzy Rendezvous
One of the most urban parts of St. Louis county is Clayton.
It's almost like a miniature city of its own.
Whether you're looking for a city-feel or the suburbs, if you'd like help buying & selling in St. Louis, get in touch with us! We always love hearing from new clients moving to and from the St. Louis area.
Anyways, Clayton is a place where the sidewalks are paved with gold – or at least, they should be for the taxes you're paying.
This upscale St. Louis suburb is filled with posh restaurants, swanky boutiques, and folks who drive luxury cars like they're going out of style.
Living in Clayton is like starring in your own personal episode of "Lifestyles of the Rich and Famous." It's also the business hub of St. Louis county.
Dozens of companies have major office space in Downtown Clayton across all industries – healthcare, insurance, finance, real estate, banking, you name it.
One of the newest buildings in Clayton is the new Centene HQ, a sleek, modern glass building in the heart of Clayton.
The neighborhoods in Clayton are a delightful mix of architectural styles, from charming Tudors to modern mansions.
You'll see both the historic homes and the newly-built custom ones.
The streets are lined with lush greenery and meticulously maintained gardens, making every stroll feel like a walk in the park.
Living in Clayton is like being in a constant state of house-envy – but with the added bonus of being a part of the fabulous community yourself.
2. Chesterfield: Suburban Heaven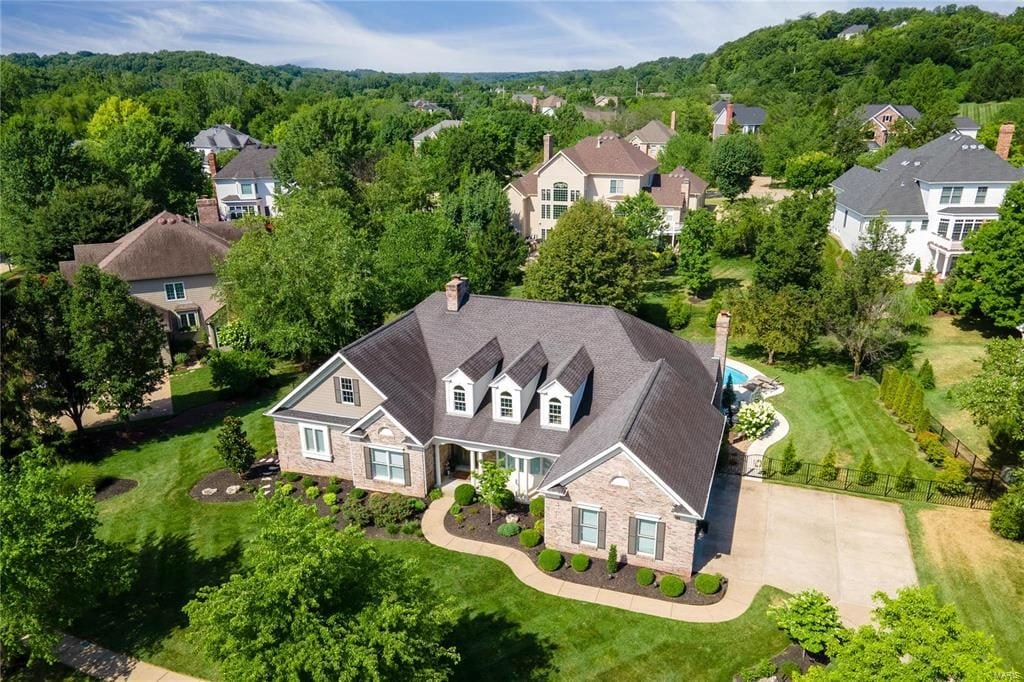 Who needs a vacation when you're living in Chesterfield?
This bustling 'burb is a haven for outdoor enthusiasts and mallrats alike, with its sprawling parks, nature reserves, and shopping centers.
Living in Chesterfield is like having a year-round staycation, complete with an extra dose of fresh air and retail therapy.
You have everything you need right around the corner, and the Chesterfield Valley is home to the longest outdoor strip mall in the US.
The neighborhoods in Chesterfield are a blend of spacious single-family homes, luxury apartments, and cozy condos.
There's every type of living you can ask for.
The area offers master-planned communities with amenities like swimming pools, walking trails, and playgrounds.
The well-maintained streets and lush landscaping create a sense of tranquility, making Chesterfield a prime location for families and professionals seeking a suburban oasis.
Chesterfield is one of the fastest growing suburbs of St. Louis with developments like Wildhorse Village bringing people and business to this part of West County.
There are dozens of new communities, commercial centers, restaurants, and hotels in Chesterfield. Plus, there are several other large developments in Chesterfield in addition to Wildhorse Village.
3. Richmond Heights: The Culture Capital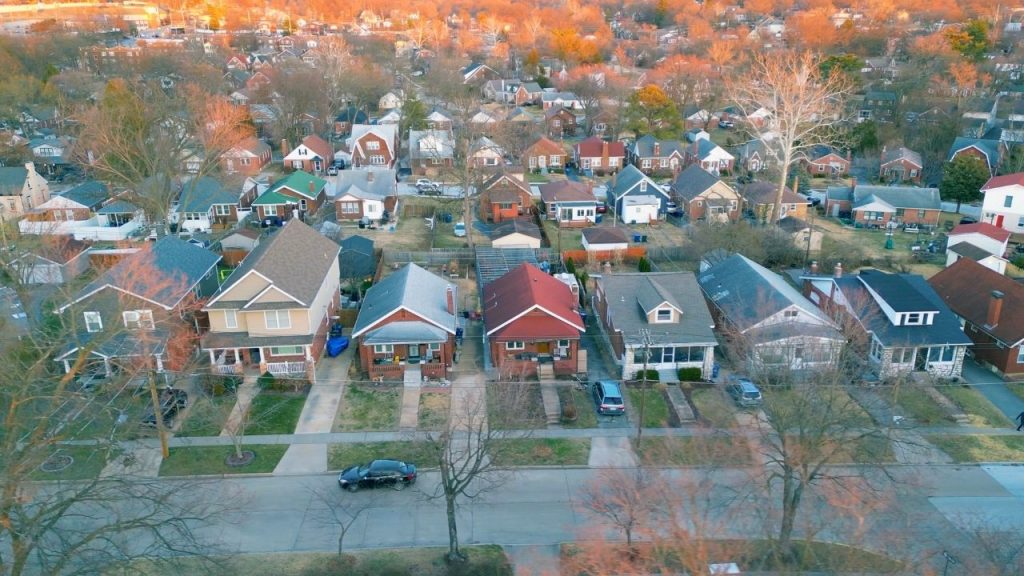 Richmond Heights is the St. Louis suburb for those who want a slice of city life with a side of suburban serenity.
Home to The Heights – a community center, library, and fitness facility – and a stone's throw from the Galleria, Richmond Heights is perfect for folks who crave culture and shopping in equal measure.
Richmond Heights offers an eclectic mix of neighborhoods, from historic districts with stately homes to newer developments with contemporary designs.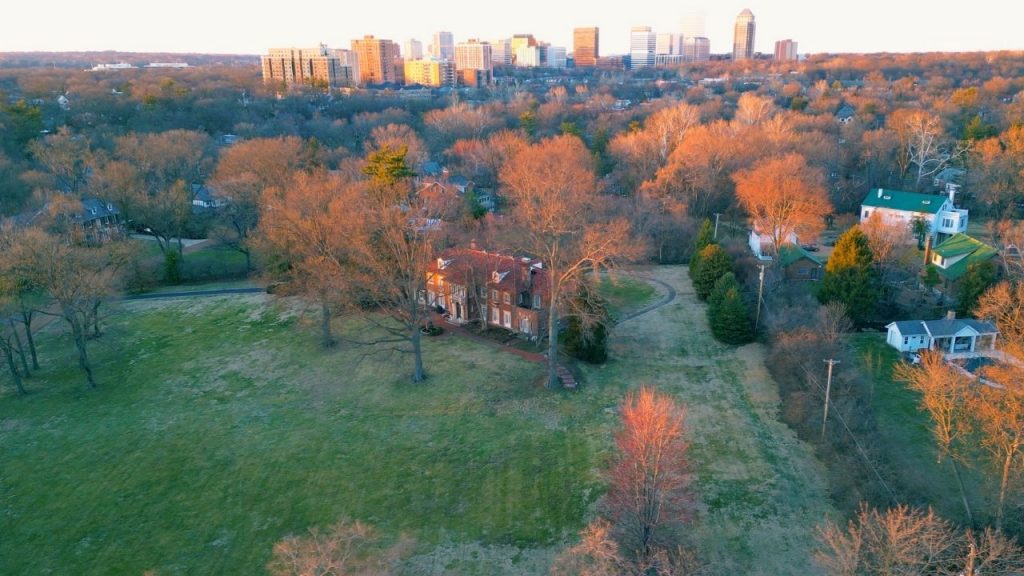 The tree-lined streets are perfect for leisurely strolls or bike rides, and the close proximity to various cultural attractions makes life here feel vibrant and exciting.
Living in Richmond Heights is like having a front-row seat to the best show in town – but with more parking options and fewer overpriced snacks.
4. Brentwood: Its Got Everything
Brentwood is like the nice neighbor who always brings you homemade cookies.
With its small-town vibe and friendly residents, this community is perfect for families looking to put down roots. Just be prepared for the ongoing debate about which grocery store is the best – Schnucks or Dierbergs.
Brentwood's neighborhoods feature quaint, well-kept homes with a dash of mid-century charm and plenty of traditional brick homes.
You'll also see a decent amount of newer-built infill homes. There are also some well-known condo and townhome communities like Brentwood Forest.
Living in Brentwood is like starring in a feel-good sitcom – but with fewer laugh tracks and more real-life connections.
5. Ladue: Old Money Mansions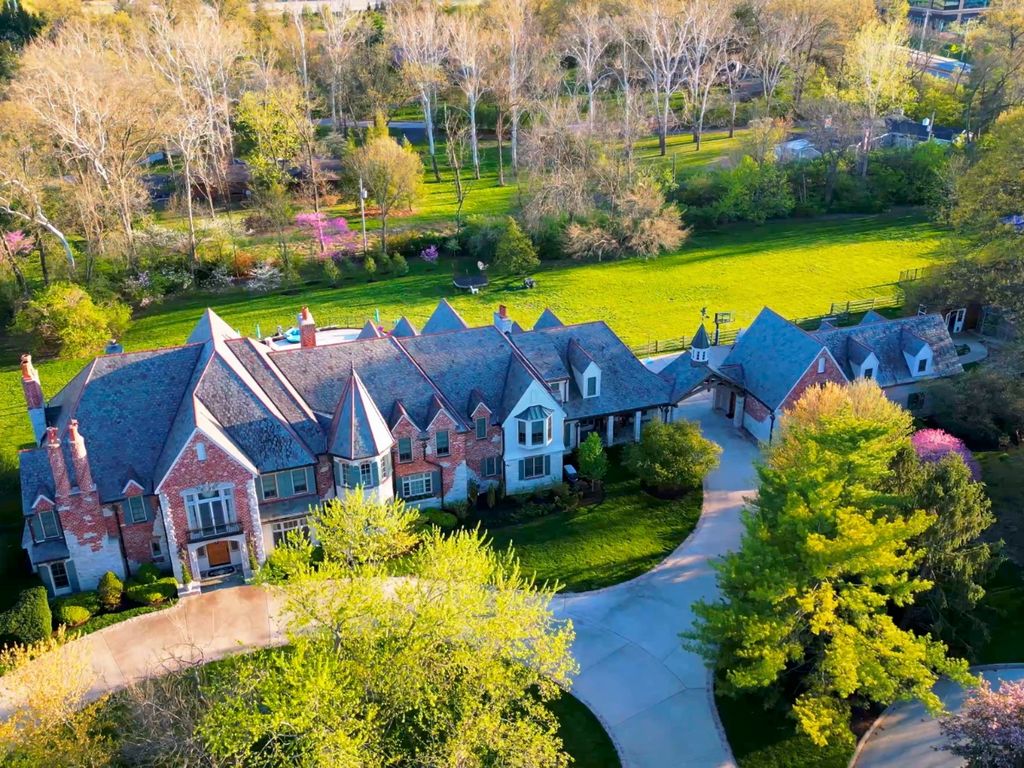 Just like Clayton, Ladue is a wealthy, upscale suburb of St. Louis. Actually, Ladue looks more like a suburb than a city compared to Clayton.
They're both St. Louis suburbs located in St. Louis county, but you can argue Clayton looks more like a city than a suburb.
Ladue homes have bigger yards, more privacy, and more space to yourself compared to Clayton.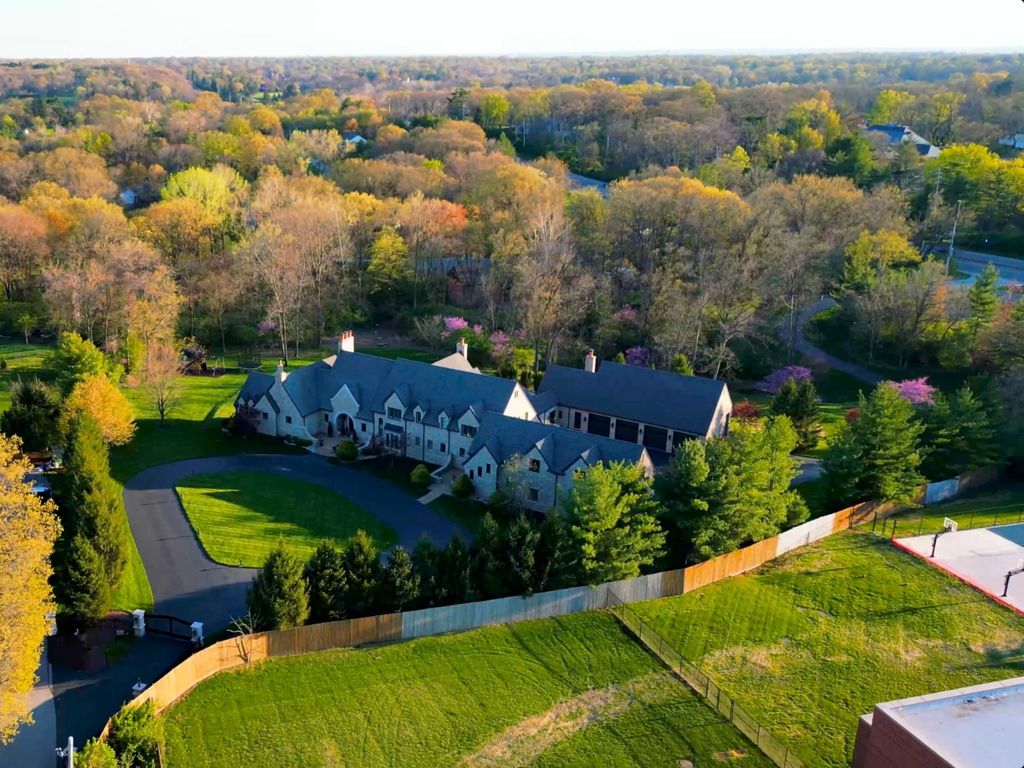 Like Clayton, Ladue also has a phenomenal school district, with one of the best high schools in St. Louis: Ladue Horton Watkins High.
The neighborhoods in Ladue are lined with sprawling stately homes.
Some of Ladue's residents have been sitting on their fortunes for generations. Living in Ladue is like stepping back in time to a more refined era, where the only thing thicker than the wallets is the history.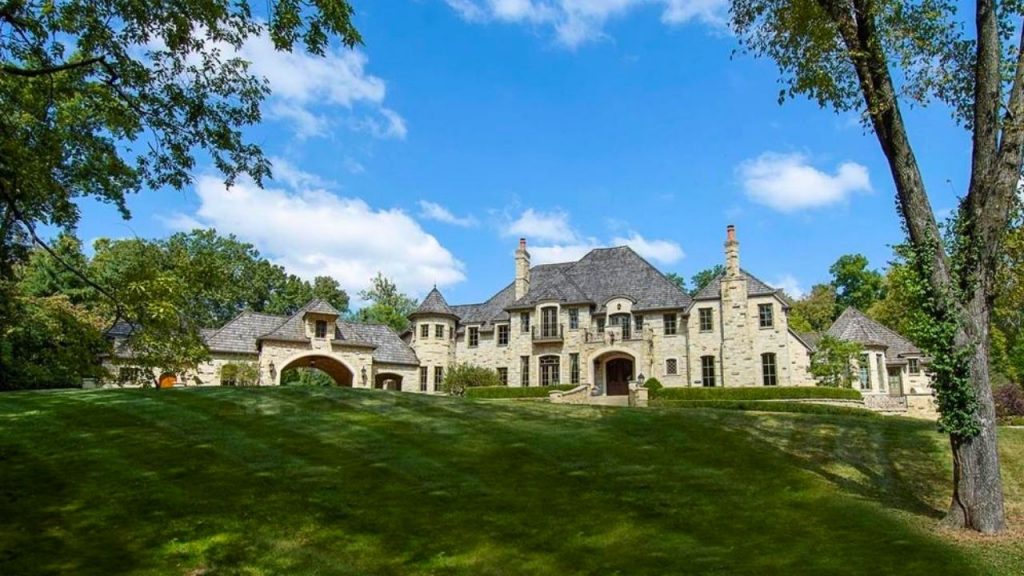 Ladue's neighborhoods have grand estates and historic manors nestled among acres of well-manicured grounds. Ladue is one of the wealthiest suburbs of St. Louis, and it shows.
There are private drives and gated subdivisions that provide an air of exclusivity, while the friendly neighbors keep things from feeling too stuffy.
Ladue also has a cute little center along Clayton Road. It's mostly boutiques and locally owned shops.
They tend to be on the higher end of price, but you'll see clothing stores, home décor, and cafés along Clayton Road in the middle of Ladue.
6. Glendale: The Charming Cheerleader
Glendale is that all-American suburb where everyone seems to know everyone, and the high school football games are the place to be on Friday nights.
The tree-lined streets and tight-knit community make living in Glendale feel like a small town of its own.
The neighborhoods in Glendale are the epitome of Americana, with a mix of classic ranch-style homes, charming bungalows, and stately 2-story homes.
You'll also see a bunch of architectural styles in Glendale neighborhoods.
The streets are lined with towering trees, and well-maintained sidewalks. Glendale neighborhoods have a variety of styles, from historic victorian to newly built modern farmhouse. It's a nice blend between the charming old homes, and the new construction infill.
7: Ballwin: Fun For Everyone
Roll out the red carpet, because Ballwin is one of the hottest suburbs in St. Louis!
Boasting top-rated high schools, plentiful parks, and a community that rallies around sports and events, this suburb is perfect for raising kids or reliving your youth.
If you like Chesterfield, Ballwin has basically all the same things going for it but the homes here are less expensive and slightly older.
You'll see more ranches and split-levels and the occasional infill neighborhood with new construction, but not as much compared to new development in Chesterfield.
Ballwin's neighborhoods feature a diverse range of housing options, from charming starter homes to upscale estates. With planned communities offering pools, parks, and walking trails, Ballwin is a haven for families who value recreation and outdoor activities.
The picturesque streets and strong sense of community make Ballwin an ideal place to live, work, and play.
8. Rock Hill: The Cozy Cornerstone
Rock Hill is the warm blanket of St. Louis suburbs – small, comforting, and reliable.
But don't get it confused with The Hill, which is the Italian neighborhood located in St. Louis City.
With a tight-knit community and a penchant for supporting local businesses, this suburb is perfect for those who appreciate the simpler things in life. Living in Rock Hill is like being part of a Hallmark movie – just don't forget to send your neighbor a thank-you note.
Rock Hill's neighborhoods consist of charming single-family homes, most of which showcase a blend of mid-century and traditional styles.
The beautiful streets and well-maintained lawns create a warm and inviting atmosphere. Rock Hill's real estate market is known for its affordability, making it an excellent choice for first-time homebuyers and young families looking for a cozy, tight-knit community.
9. Olivette: The Melting Pot Marvel
If you're looking for a diverse community, look no further than Olivette.
This suburb is a melting pot of cultures, languages, and cuisines, making it the perfect place for those who crave variety. Living in Olivette is like taking a trip around the world without leaving your own backyard.
A big draw to Olivette is that it is part of the Ladue School District, but the homes aren't nearly as expensive as what you'll see in Ladue.
Olivette's neighborhoods feature a diverse range of architectural styles, from mid-century modern to charming ranch homes.
The streets are lined with mature trees, and the community is known for its welcoming, inclusive atmosphere. Living in Olivette is like being a part of a giant, multicultural quilt – but with more food festivals and fewer sewing needles.
10. Webster Groves: The Academic Wonderland
Home to Webster University and a top-notch public school system, Webster Groves is perfect for the intellectually inclined.
Living in Webby G is like attending a never-ending TED Talk – but with more backyard barbecues.
It's very walkable, just like Kirkwood, but with a less busy downtown area.
Actually, Glendale has 2 small downtown districts: Old Webster and Old Orchard. Both feature cozy shops, local restaurants, and boutiques to look around.
The neighborhoods in Webster Groves feature a mix of historic homes and modern builds, with a common theme of well-manicured lawns and stately trees.
The close-knit community enjoys a robust calendar of events and activities, making it easy to feel connected and engaged.
Living in Webster Groves is like joining the world's most exclusive book club – but with more block parties and fewer reading assignments.
11. Kirkwood: The Train Town Center
All aboard! Kirkwood is the charming suburb that's put the "train" in "entrainment" since 1853.
With its historic train station and bustling downtown, Kirkwood offers a nostalgic slice of Americana.
Living in Kirkwood feels like a small town with all the charm, yet you're still close to all the commercial areas and attractions of greater St. Louis.
Kirkwood's neighborhoods exude an old-fashioned charm, with Victorian-style homes, cozy cottages, and Craftsman bungalows.
The tree-lined streets are perfect for family bike rides and leisurely walks, and the town's rich history is evident in the lovingly preserved architecture.
Living in Kirkwood is like stepping into a time machine – but with all the modern conveniences you could ask for.
12. Wildwood: The Nature Nut's Nirvana
Wildwood is the farthest west and the largest suburb of St. Louis geographically.
With dozens of parks, hiking trails, and equestrian centers, this St. Louis suburb is perfect for those who crave a daily dose of the great outdoors.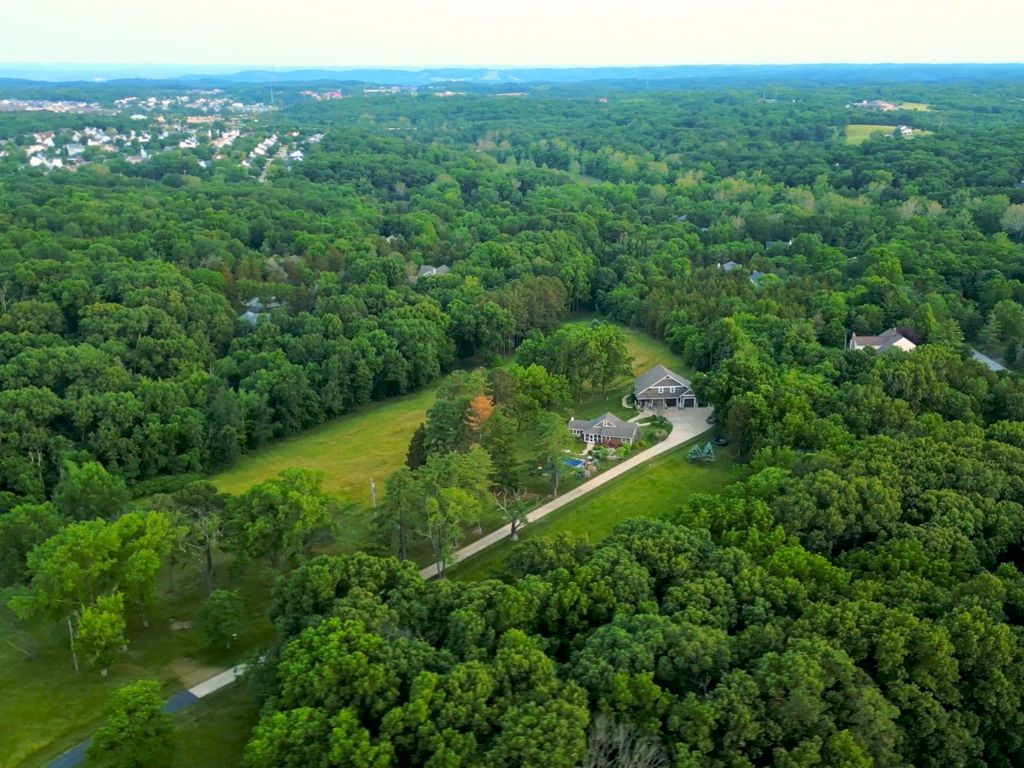 Wildwood also has a very charming Town Center near the intersection of Routes 100 and 109.
There are local shops, restaurants, grocery store, and the Wildwood Hotel.
Living in Wildwood is like starring in your own National Geographic special – but with more grocery stores and fewer bears.
Wildwood's neighborhoods are characterized by a mix of newly built subdivisions, traditional villas, and estates on acreage if you drive the more rural parts of Wildwood.
If you go a bit west of this suburb, you'll find the gorgeous country club community of St. Albans in Franklin County.
Living in St. Albans is pretty similar to the rest of Wildwood, but the country club gives it a special spice of social gathering and close-knit community feel.
You'll see all the woodlands, rolling hills, and meandering creeks that Wildwood has to offer.
The large lot sizes and emphasis on natural landscape make Wildwood one of the best St. Louis suburbs if you're looking for a sense of privacy and serenity.
Wildwood's real estate market caters to those who desire a connection with nature while enjoying suburban comforts.
13. Des Peres: The Shop-aholic's place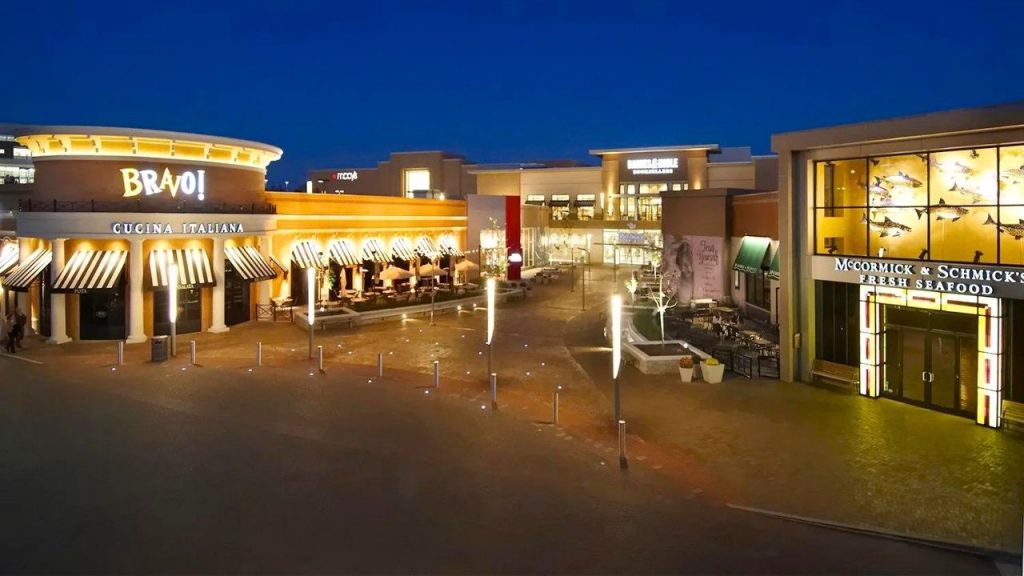 Des Peres is the cozy cabin of St. Louis suburbs, where rustic charm meets modern amenities.
With its warm community, beautiful homes, and the West County Mall that rivals the best, Des Peres is the suburb that's perfect for those who want a taste of the good life without sacrificing their love of nature.
Neighborhoods in Des Peres showcase a variety of houses, from stately single-family homes to luxury condominiums.
Des Peres' real estate market is known for its upscale offerings and excellent location, making it a desirable choice for professionals and families seeking both convenience and elegance.
14. Clarkson Valley: Little Chesterfield
Clarkson Valley is like Chesterfield's little high-end brother. They're both beautiful suburbs of St. Louis if you're looking to move west.
Most people who live in Clarkson Valley just say they live in Chesterfield, but if you want to be technical, Clarkson Valley is a separate municipality of its own.
Clarkson Valley is mostly comprised of the neighborhoods surrounding Forest Hills Country Club.
Forest Hills is a beautiful country club that draws people to the area for its golf and social membership options.
It also tends to have a younger membership compared to some of the old-money style country clubs in Ladue and Town & Country.
Clarkson Valley's neighborhoods are full of luxurious estates, custom-built homes, and private lots.
Clarkson Valley's real estate market caters to those looking for elegance and sophistication in a serene suburban setting.
15. Creve Coeur: The Healthcare Haven
Home to numerous medical facilities and research centers, Creve Coeur is ideal for those who work in the healthcare field.
Actually, a lot of people move to Creve Coeur who work in other industries too, like finance, law, accounting, and research.
That's because Creve Coeur has a sort of downtown area all along Olive Blvd towards the north… But "Downtown Creve Coeur" isn't a thing unlike Downtown Clayton or Downtown Kirkwood.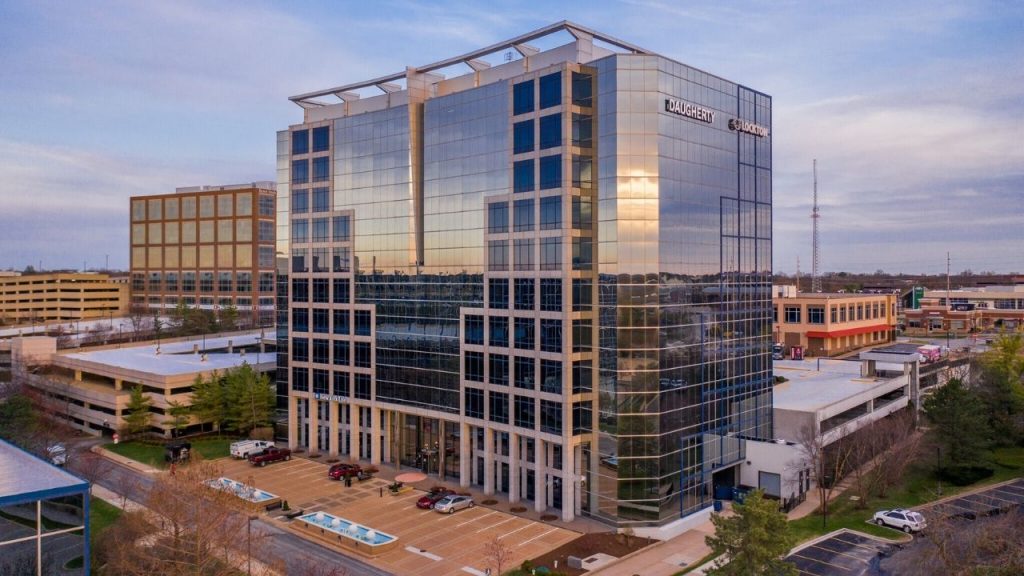 Creve Coeur's neighborhoods offer a diverse range of housing options, from well-kept single-family homes to gated villa communities and condo complexes.
Many communities in Creve Coeur are centered around picturesque lakes, parks, and golf courses, giving residents an enjoyable suburban lifestyle.
The quiet, tree-lined streets provide the perfect backdrop for evening strolls and morning jogs. Can you imagine yourself living in Creve Coeur yet?
It's not just one of the best suburbs of St. Louis; it's one of the most central. Creve Coeur is right at the intersection of I-270 and I-64/40.
Creve Coeur is home to a thriving business district, with numerous medical facilities, research centers, and office parks that attract healthcare professionals and other skilled workers.
And similarly to Olivette, some parts of Creve Coeur are within the Ladue School District and sometimes offer pricing that's better than Ladue.
Ladue, on the other hand, can be an area where you don't always get as much bang for your buck with housing.
Creve Coeur's neighborhoods offer a mix of well-kept homes and luxurious condos, with the added bonus of picturesque lakes and parks.
The streets are quiet and peaceful, providing the perfect backdrop for evening walks and morning jogs.
Moving to the suburbs of St. Louis
So there you have it! Our guide to the best suburbs in St. Louis for anyone moving to the area this year.
If you're looking for the perfect suburb in St. Louis for you and want some help with the process, get in touch with us!
Fill out the form if we can share our real estate expertise to help you navigate the St. Louis market. That's what we love doing!