Wildhorse Village is a $500 million mixed-use project happening in the middle of Chesterfield, and it is the largest development happening in West county.
From townhomes to luxury office space to million dollar single-family homes, Wildhorse village is revolutionizing Chesterfield.
The Vision
The vision for Wildhorse Village is to become a live, work, play community in the middle of downtown Chesterfield. It'll have plenty of open green space, 15-acre lake with walking trails, public art, and commercial & retail space on both sides.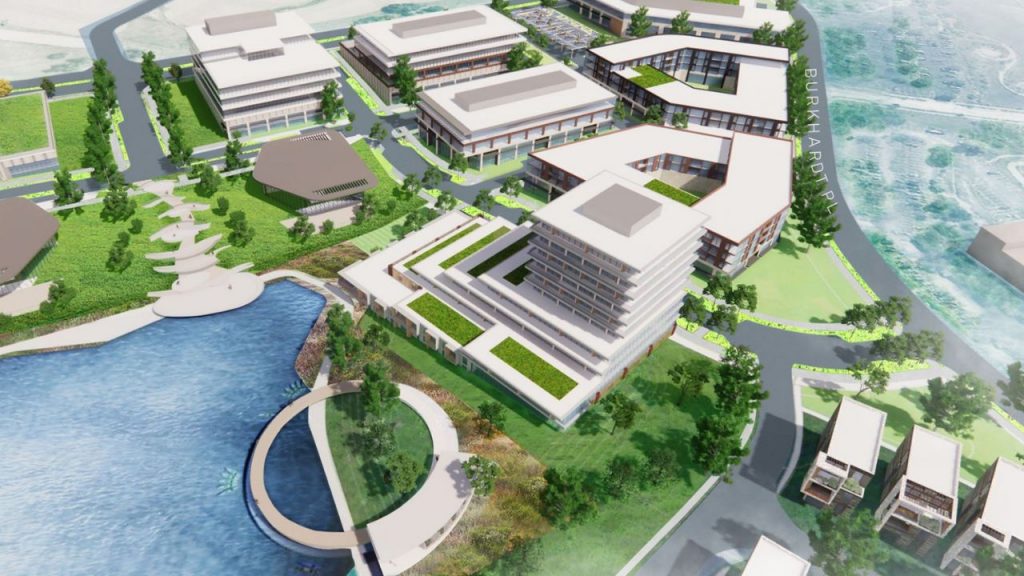 There will also be a terraced plaza and stepped amphitheater off of Chesterfield Parkway.
There will be 635 residential units in total. This includes over 500 rental units, 104 condominiums, 72 townhomes for sale, and 35 single family residences
Single family homes
McKelvey is building 35 luxury single family homes starting from $950,000. These homes are called the "Waterfront" at Wildhorse.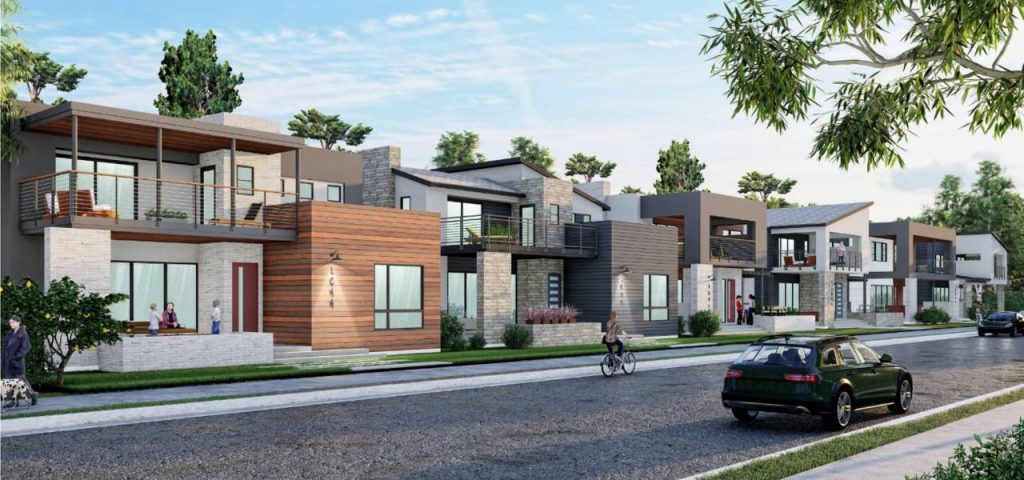 They actually bought the designs from a builder in Scottsdale, Arizona so this will be a new and much more modern style by McKelvey.
These homes range from 2500 to 3500 sqft and will feature privacy walls, rear-entry garages, and a very walkable, urban setting.
The Townhomes for sale
Fisher Homes is building 72 luxury attached townhomes called the Townes at Wildhorse starting from $650,000. These are the first townhomes of their kind in Chesterfield.
Originally Payne Family homes was going to build these townhomes, but they were bought by Fischer in 2021.
They will be built in groups of 3, so each building will have 3 townhomes for sale.
Luxury Apartments for lease
The largest apartment building in Wildhorse Village is a 266 unit luxury apartment building right across from the townhomes by fischer.
It is expected to be similar to the Wildhorse Apartments and Aventura Apartments just across the street.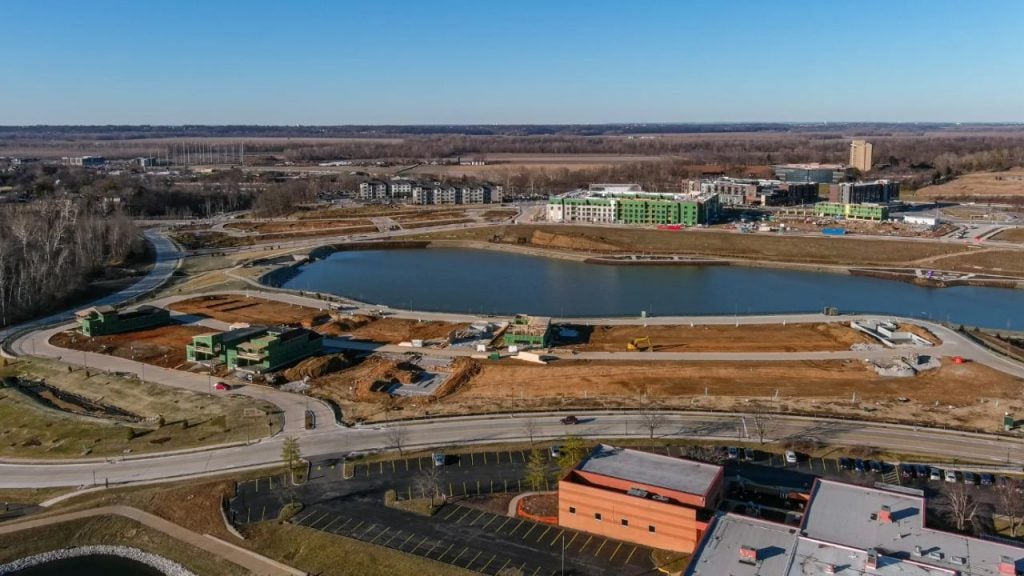 The Condos
There will be multiple luxury condo buildings directly next to the lake.
There will be four buildings with 16 units each and a large 48-unit building on the other side of the water.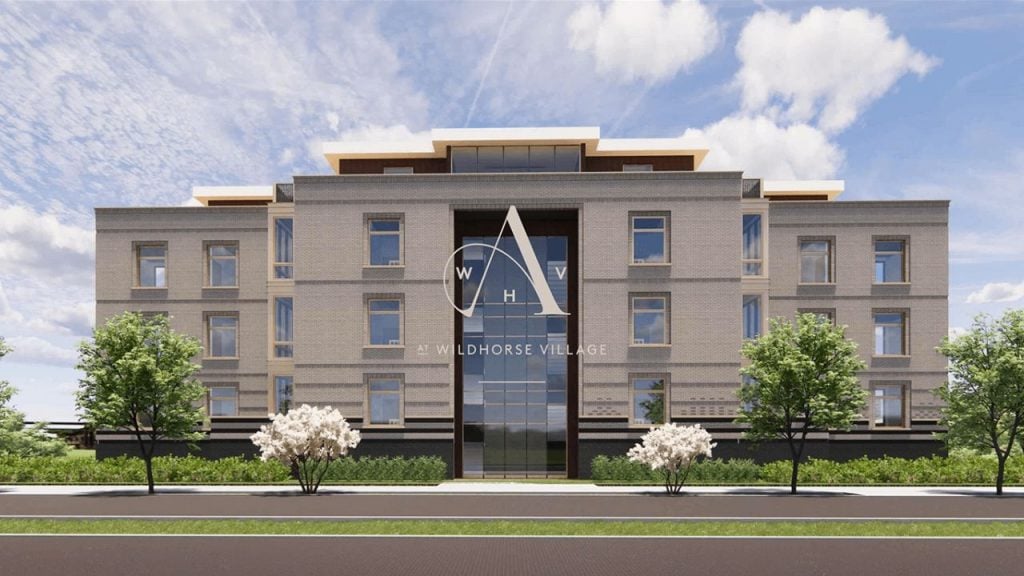 These waterfront condos will have floor to ceiling windows, outdoor terraces, and gorgeous finishes throughout.
Townhomes for lease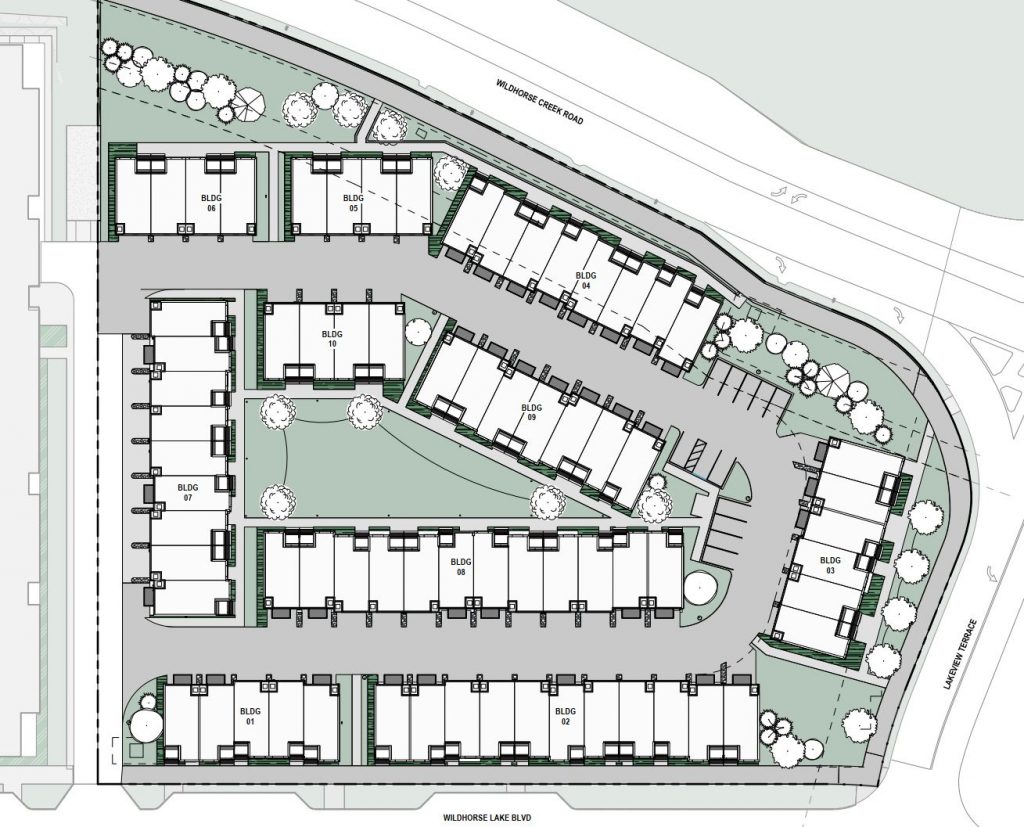 The Terraces at Wildhorse are projected to be 70 different townhomes for rent in 10 buildings. It will be right next to the Flats, and these townhomes will range from 4 to 12 units per building.
2023 Progress update
Check out our YouTube video showcasing the progress so far at Wildhorse Village!
Office Space and Retail
The Wildhorse Village will also have office space, retail, restaurants, and a grocery store all built by Clayco development.
This includes the 70 unit townhomes for rent, the four condo buildings, and 35 single family homes by McKelvey.
The Future of Chesterfield
Wildhorse Village is an exciting development in Chesterfield. With townhomes, apartments, condos, and single family homes, there is something for everyone. The renderings give us a better idea of what it will look like when it is finished. If you are interested in any of these residential places, contact us and we can help you get placed in the Wildhorse Village.