The Insider's Guide to Creve Coeur's Real Estate, Amenities, and Lifestyle
If you're thinking about moving to Creve Coeur, Missouri, you're in the right place!
Today, we'll explore everything you need to know about living in this charming St. Louis suburb in west county.
From its unique blend of Ladue and Chesterfield styles to the top-rated school districts and stunning parks, Creve Coeur has so much to offer. So, let's dive in and talk all about living in Creve Coeur, Missouri.
The Best of Both Worlds: Creve Coeur's Style
Creve Coeur offers a perfect balance between luxury and affordability. It's like a mix between the high-end homes of Ladue and the bustling commercial areas of Chesterfield.
Creve Coeur offers everything, and it's one of the best suburbs in St. Louis. And if you're also looking at Ladue and Chesterfield, they're on the list too! 🙂
This delightful combination of lifestyles in Creve Coeur means that you'll enjoy an upscale scene without breaking the bank.
Creve Coeur has some gorgeous neighborhoods, but it's also close enough to commercial areas, offices, and local businesses.
So whether you're moving here for work, or for the beautiful homes, you'll be close to a bunch of stuff in Creve Coeur.
Creve Coeur's Prime Location in West County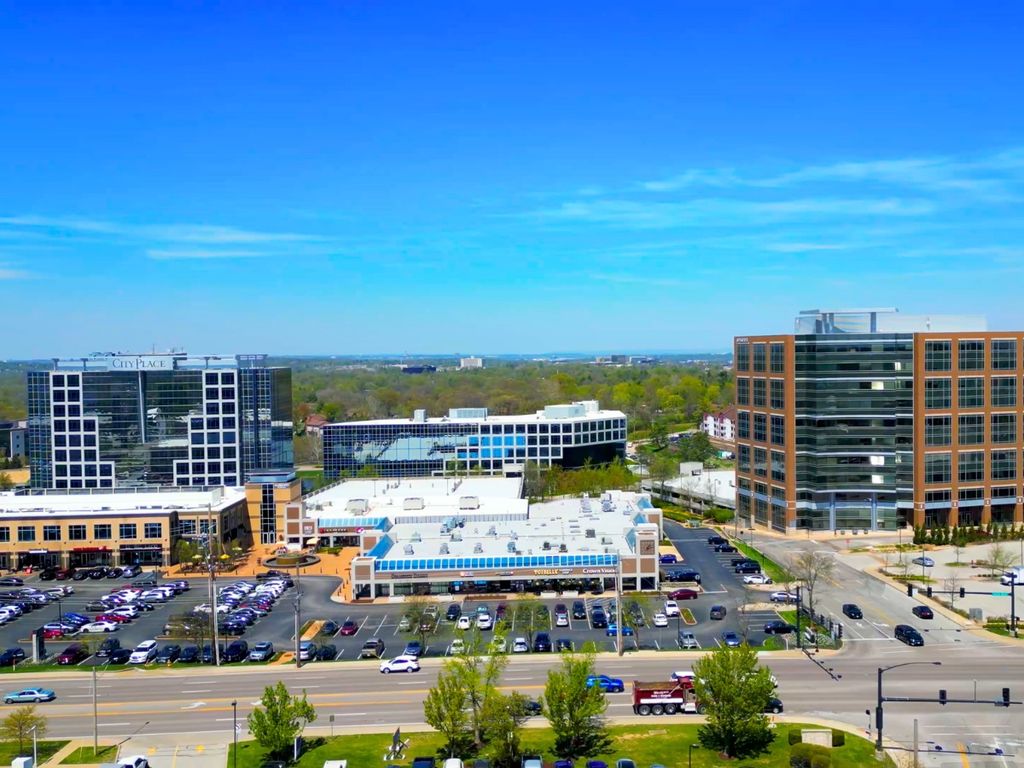 Nestled between Chesterfield, Maryland Heights, and Ladue, Creve Coeur is ideally located for easy access to major highways.
I-270 runs north to south through the area, connecting you to the rest of St. Louis, while I-64 takes you east into St. Louis City and west towards St. Charles County.
And with the CityPlace Campus nearby, you'll have plenty of business and corporate office opportunities right on your doorstep.
Creve Coeur has plenty of companies located here, and there are several big medical facilities like Mercy.
The Heart of Creve Coeur: Olive Boulevard and "Downtown" Creve Coeur
Olive Boulevard is the bustling commercial center of Creve Coeur, with a wide variety of restaurants, grocery stores, and hotels to cater to your needs.
It's like the downtown part of Creve Coeur — but nobody actually uses that term! You'll hear "Downtown Clayton" and "Downtown Kirkwood," but never Downtown Creve Coeur
Yet, with tons of office spaces and corporate facilities, this commercial center of Creve Coeur is the perfect location for working professionals.
Plus, with a ton of apartment buildings available along Olive, you're sure to find the perfect place to call home if you'd prefer to rent rather than buy.
Creve Coeur Real Estate: A Mix of Luxury and Affordability
When it comes to real estate, Creve Coeur offers something for everyone.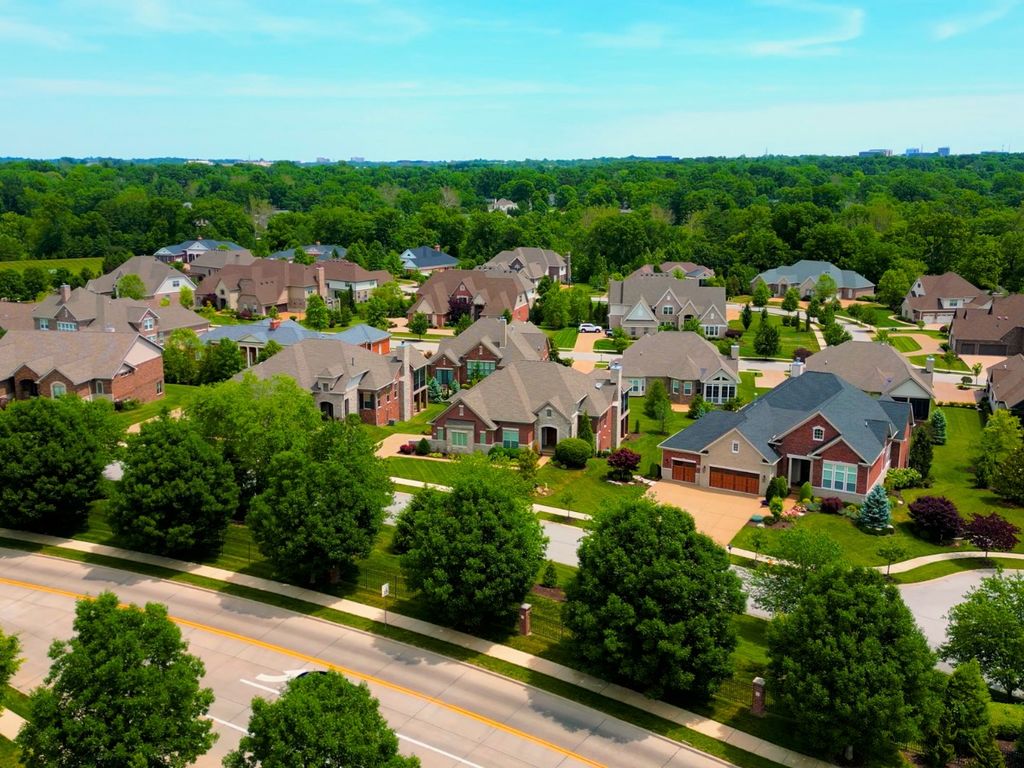 You'll find homes starting in the $400s and $500s all the way up to luxury homes in the $1 million to $3 million range for those who want to splurge.
But don't worry if you're on a tighter budget – there are occasionally some affordable options even in in the $300s.
And if you're in the market for a townhome or condo rather than a house, you could find some as low as $150,000 to $200,000 in Creve Coeur.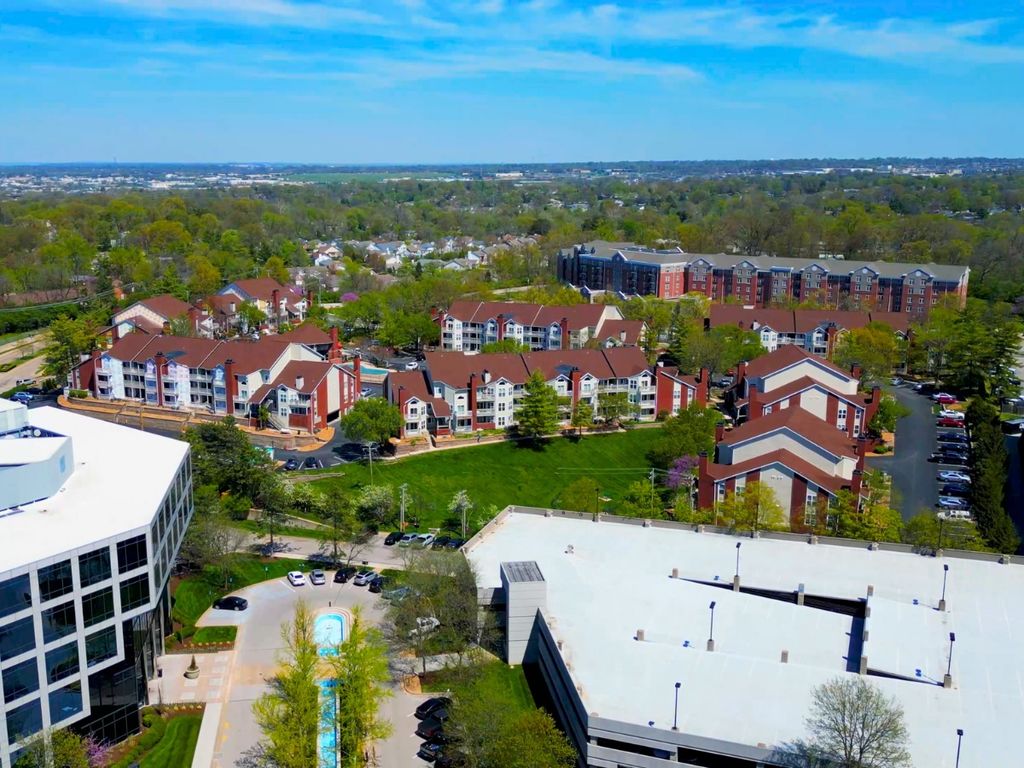 Creve Coeur's housing styles offer a delightful blend of classic elegance and modern convenience. The homes in this suburb are more reminiscent of Ladue's architectural charm than Chesterfield's newer developments.
You've got the older historic homes, and the newer custom and modern in Creve Coeur!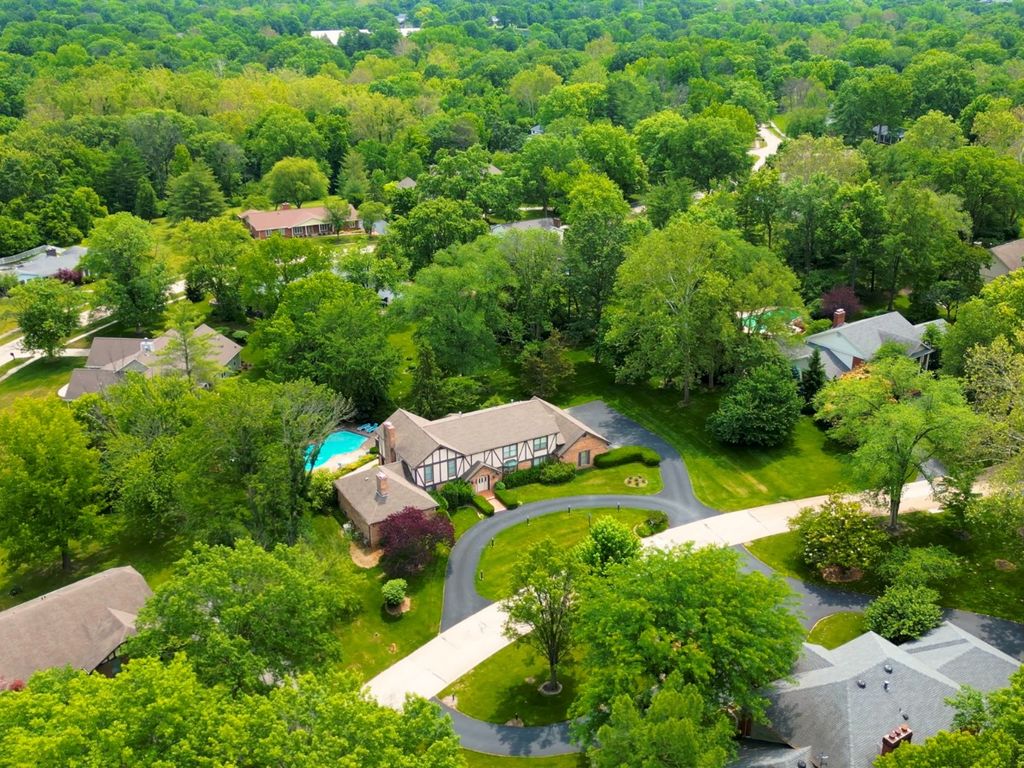 With many brick-style homes and renovated interiors, you can find a comfortable, stylish home that suits your needs.
Quality Education: Top-Ranked School Districts in Creve Coeur
When it comes to education, Creve Coeur is served by Ladue public schools and Parkway North school districts.
Ladue is currently ranked #1 by Niche.com as one of the best high schools in St. Louis County. And Parkway North is ranked #12.
This means that you can expect top-quality education for your kids.
And because of the excellent reputation of the Ladue school district, properties in this area tend to sell at a premium price.
Embrace the Outdoors: Parks and Recreation in Creve Coeur
If you love spending time outdoors, Creve Coeur has got you covered. The parks in Creve Coeur are absolutely stunning!
The area is home to the prestigious Bellerive Country Club and the smaller, more accessible Creve Coeur Golf Course.
For those who prefer green spaces, Millennium Park and Conway Park offer beautiful settings for picnics and relaxation.
And when you want a real taste of nature, make sure to visit Creve Coeur Lake, a stunning park just a few minutes down the road.
Funny enough, Creve Coeur Lake technically isn't in Creve Coeur! It's in Maryland Heights but still worth mentioning in this post because it is gorgeous!
Take advantage of Creve Coeur Lake and its surrounding parks. Whether you're a fitness enthusiast or simply enjoy leisurely strolls, the miles of walking trails and lakeside activities offer endless opportunities for outdoor fun.
Creve Coeur hosts various events throughout the year, such as farmers' markets and outdoor concerts, providing an excellent opportunity to meet your neighbors and immerse yourself in the local culture.
With a wide range of restaurants and eateries along Olive Boulevard, you're sure to find something to satisfy your cravings.
Moving to Creve Coeur
Creve Coeur, Missouri, is a charming and vibrant suburb that offers the perfect blend of luxury and convenience.
With its top-rated school districts, beautiful parks, and diverse housing options, it's no wonder that so many people are choosing to call Creve Coeur home. If you'd like help moving to Creve Coeur, don't hesitate to reach out to us! We'd love to help you with the buying or selling process.
So, if you're considering a move to the St. Louis area, be sure to add Creve Coeur to your list of potential neighborhoods – it might just be the perfect place for you.