Living in Richmond Heights
If you're considering planting roots in Richmond Heights, MO, you're in the right place. We're here to give you an in-depth look if you're moving to this charming St. Louis suburb.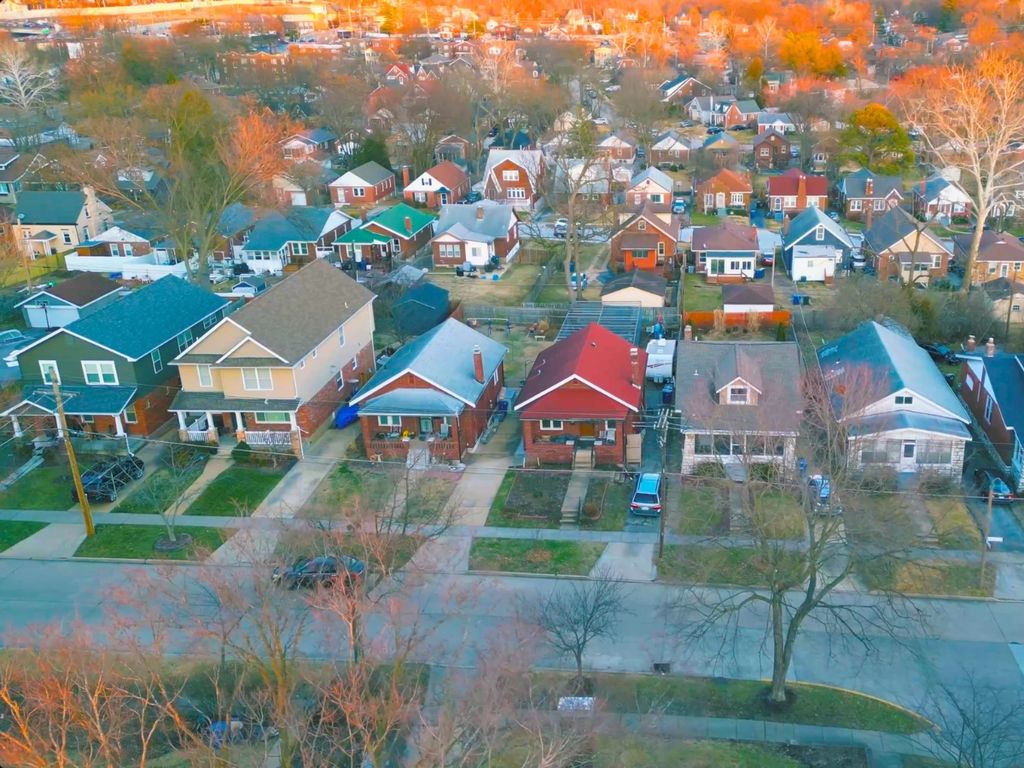 Richmond Heights, MO has a few things that bring people to the area:
Charming neighborhoods (at reasonable prices)
Top-rated schools
Central location in St. Louis county
Easy access to shopping along S Hanley Rd
Richmond Heights: Where History Meets Modernity
Richmond Heights effortlessly blends the old with the new. It's one of the best St. Louis suburbs and has a variety of homes for every lifestyle.
Imagine Clayton's historic architecture meets Maplewood's vibrant small town charm, and you have Richmond Heights.
This delightful mix provides an upscale suburban experience. Unlike Clayton, living in Richmond Heights will be easier to find a house that won't burn a hole in your pocket.
Living in Clayton is great, but it can be expensive! Richmond Heights is a lower-priced area with equally exciting things to do!
Richmond Heights is full of quaint neighborhoods, and it's conveniently close to commercial areas, offices, and local businesses.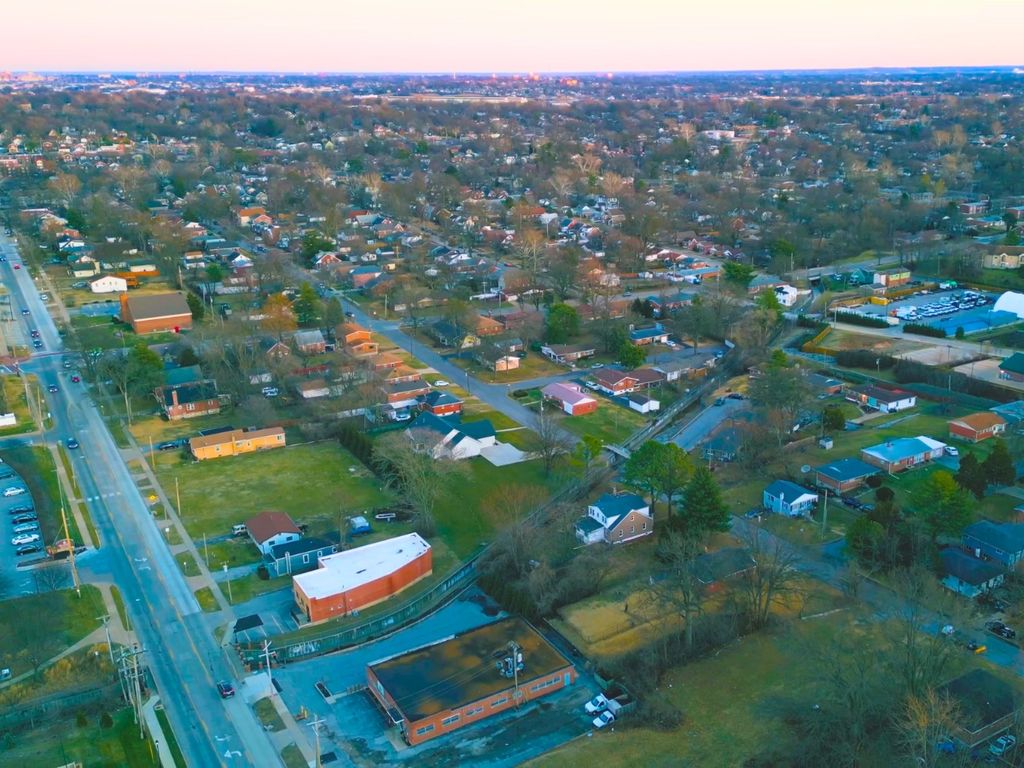 So whether you're moving for work, or for the beautiful homes, Richmond Heights has you covered.
Perfectly Central in St. Louis County
Nestled between Clayton and Maplewood, Richmond Heights is right in the middle of St. Louis. It's central in St. Louis county and it's right next to St. Louis city.
The location of Richmond Heights will give you easy access to major highways.
I-64 and I-170 run along the town's borders. I-64 and I-170 will connect you to some of the major areas within St. Louis county and St. Louis city.
Richmond Heights' Commercial District: The Boulevard
The Boulevard is the bustling center of Richmond Heights.
You'll find a variety of restaurants, retail stores, and entertainment centers.
Some of the big stores you'll find here are:
Whole foods
Target
Best Buy
Home Depot
Menards
Wal-mart
Lowe's
Neighborhoods in Richmond Heights
In Richmond Heights, the real estate spectrum runs from cozy and affordable to luxurious and lavish.
You'll find homes starting in the $200s and stretching up to the multi-million-dollar range if you're looking to splurge.
Two of the more expensive neighborhoods in Richmond Heights are Hampton Park and Lake Forest.
In these two neighborhoods, you'll see large stately homes with bigger lots and sometimes a pool in the backyard.
You'll notice these homes look pretty similar to what you'll see in Ladue. 
But even if you're on a budget, Richmond Heights has a selection of townhouses and condos that might just be perfect for you.
The homes in Richmond Heights here offer a delightful mix of urban, suburban, historic, and modern.
From older brick-style homes to new custom designs, there's a home to suit everyone's tastes in Richmond Heights.
New Construction Homes in Richmond Heights
One of the larger developments in Richmond Heights is Gateway Heights by Fischer homes.
They are offering a beautiful community of brand new townhomes right next to I-64 and S Brentwood Blvd.
Most of these townhomes start from $600,000.
If you want to check out their Clifton Model, it's a great example of what these townhomes have to offer.
Plus, these are almost identical to the townhomes Fischer is building in Wildhorse Village in Chesterfield.
Richmond Heights: The Pinnacle of Education
Most of Richmond Heights is served by the Maplewood-Richmond Heights School District.
MRH is a top-rated public school district.
Their commitment to comprehensive education will definitely bring a high-quality education for your kiddos.
Some parts of Richmond Heights are located in the 63124 zip code and served by the Ladue School district. 
And a few neighborhoods are also served by Clayton public schools. 
Both Ladue and Clayton school districts are some of the best schools in St. Louis and they usually rank within the top 3 spots.
Experience the Outdoors: Richmond Heights Parks and Recreation
Nature enthusiasts, rejoice! Richmond Heights is home to a variety of parks and recreational facilities. A standout is the lovely Richmond Heights Memorial Park with its trails, playgrounds, and picnic spots.
And don't forget about The Heights, Richmond Heights' community center that houses a gym, pool, and fitness center — it's a hub of healthy activity. Whether you're a fitness fanatic or just love a good stroll, Richmond Heights offers plenty of outdoor fun.
Things to do in Richmond Heights
With its wide array of eateries and restaurants along The Boulevard, you won't have to worry about finding your next food adventure. From mom-and-pop diners to high-end cuisine, Richmond Heights caters to every palette.
Once you've unpacked and settled in, it's time to embrace the Richmond Heights way of life.
Get to know your neighbors at community events like the Art & Wine Walk and the Galleria Classic Car Show.
You'll also want to check out our Farmers Market. It's the perfect place to find local produce, artisanal goodies, and maybe even a new friend or two.
Feel like taking a break from the hustle and bustle? The Heights, our community center, has got you covered. There you can break a sweat, take a swim, or just chill out with a good book.
For the foodies out there, we recommend trying out our restaurant scene.
From cozy cafes to fine dining, there's something to tantalize every tastebud. Just remember, if you can't decide on a place, The Boulevard is always a good bet.
Making Richmond Heights Home
Joining the Richmond Heights family is like being invited to the best block party ever.
You've got great neighbors, top-tier schools for the kiddos, food so good it should be illegal, and parks that will turn you into a nature lover (even if you can't tell a maple from a magnolia)
Plus, Richmond Heights neighborhoods have houses that will make your heart skip a beat.
If you're looking for local real estate experts to help with the move to St. Louis, reach out to us! Sharing our favorite parts of STL with new clients moving to the area is the best part of the job!
And if you're not ready to buy, don't sweat it. The Richmond Heights rental scene is just as exciting. From trendy lofts to spacious townhomes, there's a rental for every lifestyle and budget in Richmond Heights.
Happy moving and welcome to your new home in Richmond Heights! We can't wait to meet you.