Welcome to Winghaven, MO!
Winghaven is a beautiful live-work-play community located within O'Fallon, MO.
Winghaven actually gets its name from its past as a chicken farm for Monsanto, hence "Wing" haven!
Prior to the development around Winghaven, it was mostly rural and agricultural land.
The same is true of many parts of St. Charles County. It used to be much less busy 20 years ago when most of it was farmland.
MasterCard was the first major company to bring business to Winghaven.
Their Winghaven office serves as the operations center for the company.
Mastercard is one of the big employers in the area, so a lot of people in Winghaven work for them.
Their presence helped to spur the growth of Winghaven, bringing people and other companies to St. Charles county.
Now Winghaven is a small part of town. It's a neighborhood within O'Fallon.
So if you're thinking about living in O'Fallon, Winghaven is just one of the many areas you can pick from!
Winghaven Country Club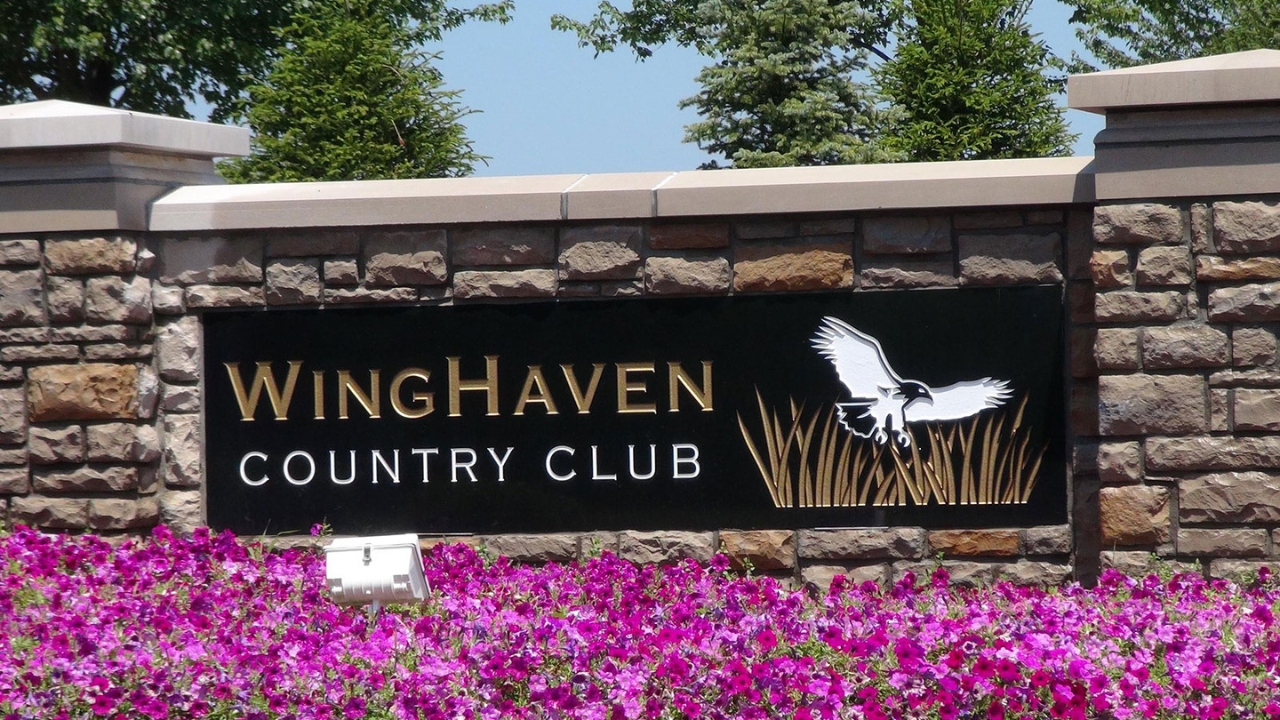 The country club is at the center of everything in Winghaven.
It's a wonderful community and offers different options for golf and social members.
It is a great place for golfers and those who want to enjoy the social atmosphere. It also has a pool, event space, and restaurant.
Just like Cottleville, Winghaven is also a golf cart community!
You'll see people driving around on golf carts going to dinner, the pool, or to go see friends down the street.
Shopping in Winghaven
Winghaven has several commercial areas on Winghaven Blvd.
Boardwalk Marketplace is also a shopping area you'll hear about in Winghaven. Some shops are:
Shortleaf Brewing (one of our team favorites)
Learning Center
Salon
Library
Travel agency
Video game store
And there's a playground and local gardening area right next to Boardwalk!
The marketplace is located in between a few neighborhoods, townhome communities, and it's right next to the wetlands.
Outdoor Space: Parks and the Wetlands
There are miles of walking trails, and the wetlands actually have several public art sculptures made by local artists.
Wingahven has plenty of parks, playgrounds, and a huge area called the wetlands.
Moving to Winghaven This Year
Are you thinking about moving to Winghaven? Maybe somewhere else in the O'Fallon area?
If we can be of service, don't hesitate to get in touch with us! We are a local real estate group, and we love helping new all over St. Louis with the home buying and selling process.
If we can make that transition easier, just let us know!
Winghaven Drone Tour
Check out this video to see what Winghaven looks like!
Some highlights include the country club, the wetlands, Boardwalk Marketplace, and the shops along Winghaven boulevard.