Wildwood, MO: A Top Suburb Of St. Louis
Are you considering a move to the beautiful suburbs of St. Louis? Look no further than Wildwood!
This vibrant west county community is the largest suburb in St. Louis county. In 2023, Wildwood earned the #1 ranking as the best St. Louis suburb to raise a family, according to niche.com.
With its stunning natural surroundings, excellent schools, and gorgeous neighborhoods, it's no wonder that Wildwood was voted the best place to raise a family in St. Louis!
What to Expect Living in Wildwood, MO
Wildwood, MO is one of the best St. Louis suburbs that truly embodies the best of both worlds.
Nestled amidst the picturesque landscapes of west county, Wildwood offers a tranquil and scenic setting that is perfect for those seeking a peaceful escape from the bustling city life.
Rolling hills, lush greenery, and plenty of parks make Wildwood a great place to call home.
If you drive through Wildwood, you'll see plenty of forest, hills, parks, and beautiful neighborhoods with a lot of private backyards.
The Largest Municipality in St. Louis County
Wildwood is huge.
The city of Wildwood is actually the biggest municipality in St. Louis county, spanning over 66 square miles.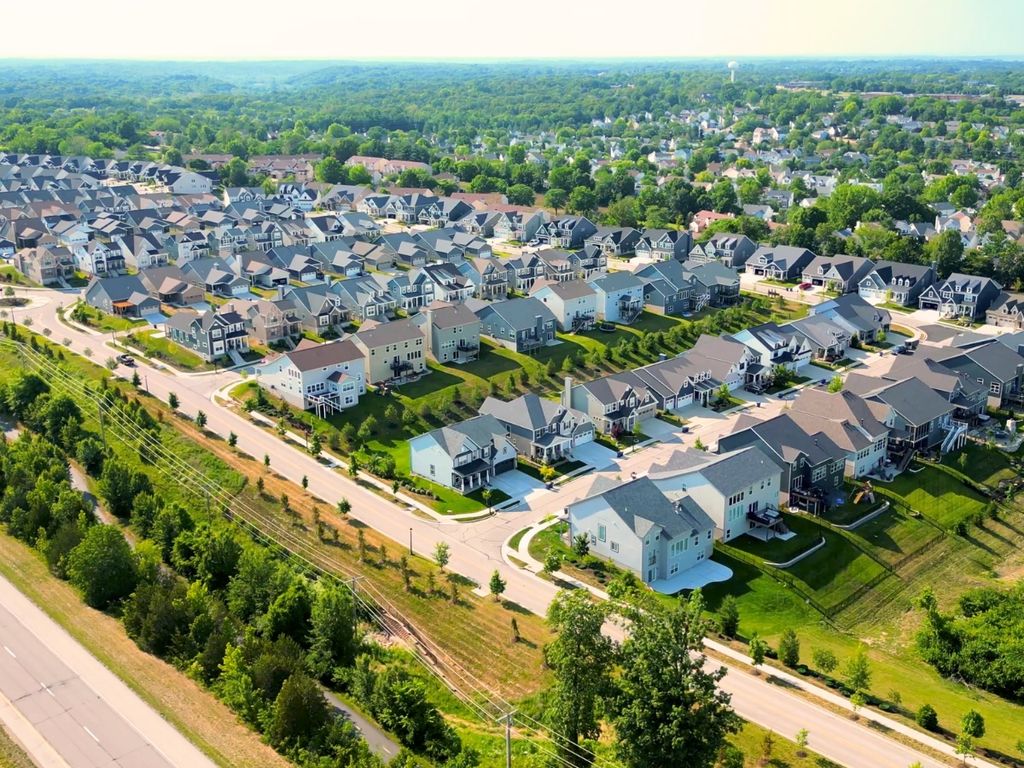 It's also one of the most populated towns, with over 35,000 people living in Wildwood.
There are a bunch of types of neighborhoods, styles of homes, and lots of land you can buy in Wildwood.
Whether you're looking for a cozy suburban home or a sprawling rural property, you'll find your dream home in Wildwood.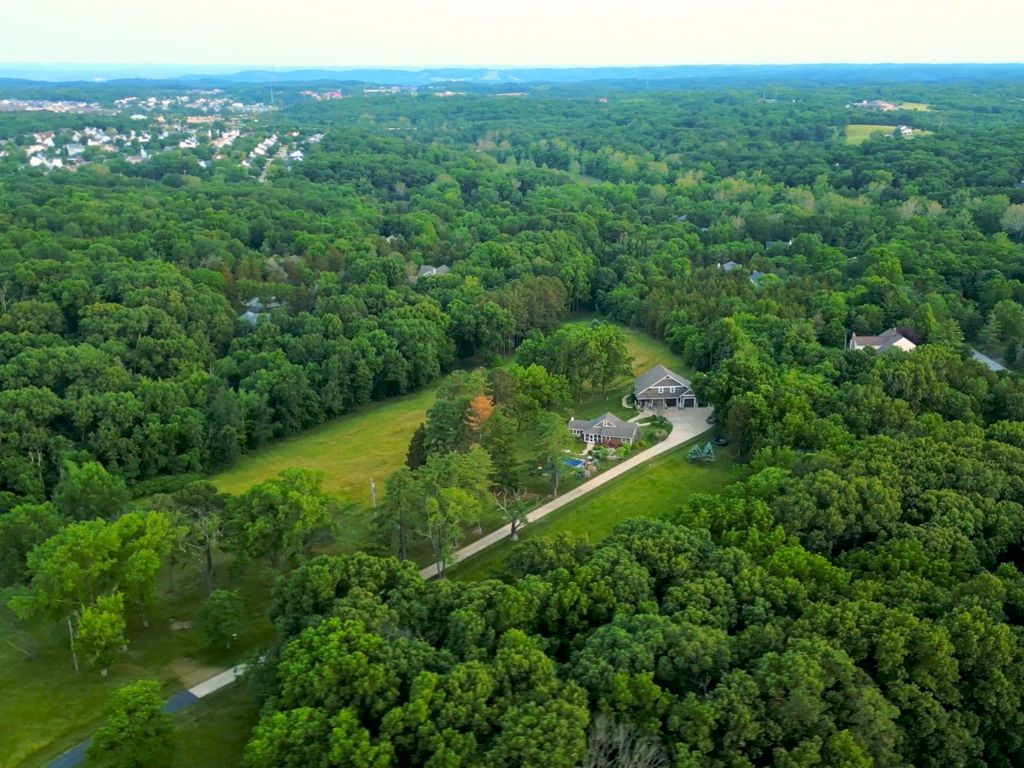 Parks and Recreation in Wildwood
Outdoor enthusiasts will love all the state parks, hiking trails, and recreational areas that Wildwood is known for.
Other than all the hiking trails, Wildwood also has city parks, dog parks, pavilions, and public gardens.
From Bluffview Park with its captivating views to the expansive greens of the Rockwoods Reservation, Wildwood is one of the best places in St. Louis for outdoor exploration.
Here are some of our favorite parks in Wildwood:
Babler State Park
Rockwoods Reservation
Bluffview Park
Greensfelder Park
Al Foster Trail
Wildwood Community Park
There's also shopping, restaurants, and stores to check out in the Wildwood Town Center. 
Distance from St. Louis
Wildwood has a more rural and nature-filled lifestyle, so it's important to note that it is not as close to the heart of St. Louis as some other suburbs.
If you're an urbanite at heart, you might find Wildwood a bit removed from the city life.
If you're commuting into St. Louis city, be prepared for a 30-45 minute drive.
But if you're okay with living farther away from the city and enjoying all the nature and parks, you'll love living in Wildwood.
Lifestyles in Wildwood
One of the remarkable aspects of living in Wildwood is the rich variety of neighborhoods that make up this sprawling suburb of St. Louis:
Large subdivisions with pools & tennis courts
Attached and detached low-maintenance villas
Condo associations
Rural properties with privacy and acreage
Wildwood is a place where suburban charm seamlessly blends with the tranquility of rural living.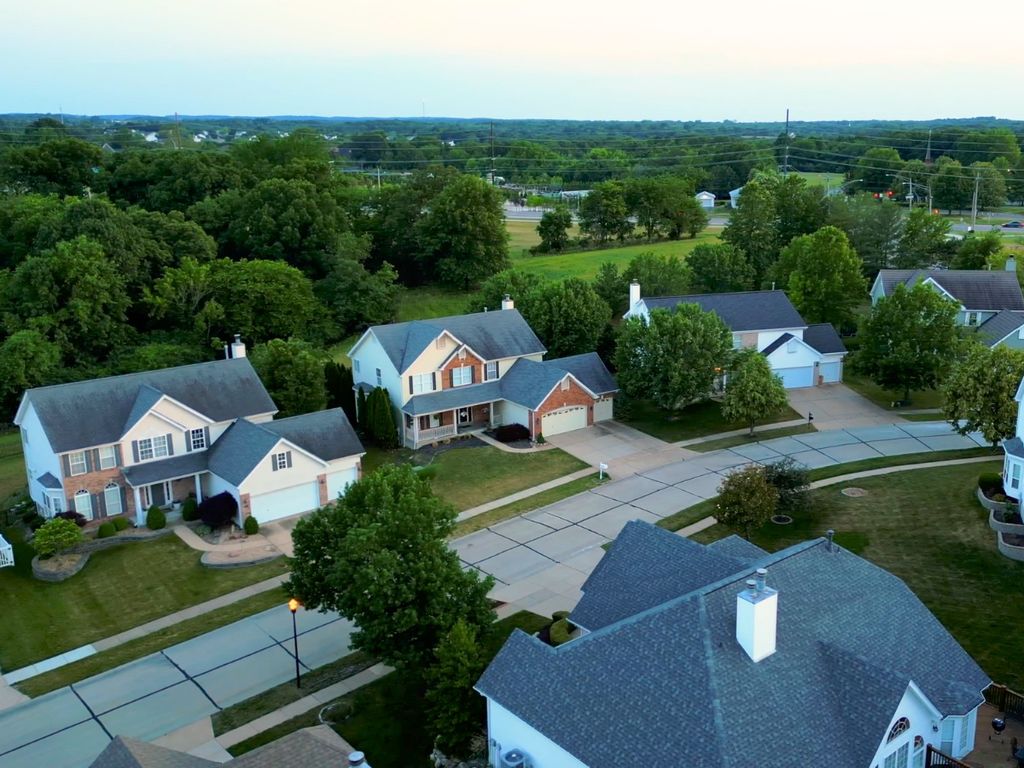 Throughout Wildwood, you'll see a mix of suburban and rural neighborhoods.
You'll also see large estates and equestrian properties that sit on dozens of acres of land.
Wildwood Town Center
At the heart of Wildwood is the vibrant Wildwood Town Center.
This hub serves as a social and commercial epicenter. The Wildwood Town Center offers:
Shops
Restaurants
Fitness
Starbucks
Dierberg's Grocery Store
The Wildwood Hotel
Here, you'll find a blend of residential areas along with the convenience of nearby amenities, making it an attractive choice for those who enjoy the energy of a town center.
One of our favorite events during the summer is the weekly Wildwood Farmers Market. Every Saturday from 8am to noon you can find fresh product at the farmers market.
Now the Wildwood town center is gorgeous, but it isn't the biggest shopping area around.
If you're moving to Wildwood, the Chesterfield Valley is by far the biggest commercial district you'll find in St. Louis.
The good news? Chesterfield is only 10 minutes away from Wildwood!
Neighborhoods in Wildwood
Within Wildwood's expansive landscape, you'll come across dozens of beautiful neighborhoods, each with its own unique character.
If you like the idea of living in a larger subdivision, here are some of Wildwood's top neighborhoods:
Villages at Brightleaf
Main Street Crossing
Cherry Hills
Westhampton Woods
Wildhorse Parkway
Wildwood's subdivisions will give you a strong sense of community.
Pros and Cons of Living in Wildwood, MO
Wildwood has its own set of advantages and considerations that come with choosing it as your new home. Let's explore the pros and cons of living in Wildwood.
Pros of Wildwood
1. Parks and Outdoor Spaces
Wildwood is known for its nature.
There are tons of state parks, hiking trails, and picturesque landscapes. There's always something to do outside year-round in Wildwood. Whether you enjoy leisurely strolls through greenery or embarking on thrilling outdoor adventures, Wildwood's natural attractions are sure to leave you awe-inspired.
2. Variety of Housing Options
One of the significant benefits of living in Wildwood is the range of housing options.
From cozy suburban homes in well-designed neighborhoods to expansive rural properties surrounded by lush landscapes to custom mansions, Wildwood has it all.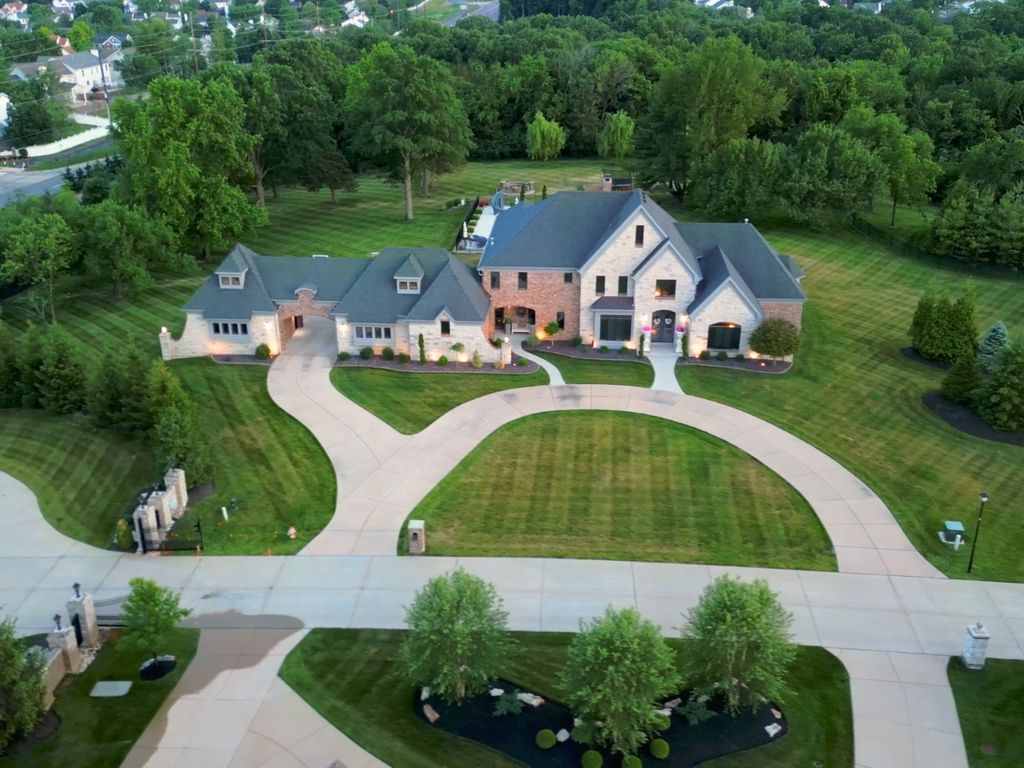 The only thing Wildwood doesn't have is an urban city-like feel. The closes you'll find is the town center, but it's nothing like city neighborhoods.
3. Community Amenities
Wildwood prides itself on providing an excellent quality of life for its residents.
From neighborhood pools to tennis courts and other recreational facilities like the YMCA, Wildwood offers a myriad of opportunities for you to connect, engage, and enjoy an active lifestyle.
4. Historic Sites and Charm
Immerse yourself in the rich history and quaint charm of Wildwood.
Some of the historic communities here date back to the 1800's with the earliest settlers in Missouri. Wildwood is dotted with historic sites like:
Old churches
Historic cemeteries
Old timey shops and offices
These remnants of the past add character and a sense of nostalgia to the area. You'll see a lot of these historic sites especially along historic route 66 in Wildwood.
If you're a history buff, there are plenty of sites to visit!
Wildwood's impressive historic preservation commission does a great job preserving and promoting the town's heritage and historic communities.
5. Top Public Schools in Wildwood
All of Wildwood is served by the Rockwood School District. It's one of the largest districts in St. Louis and serves over 53,000 households.
Rockwood has some of the best high schools in St. Louis:
Lafayette High School
Marquette High School
Eureka High School
Rockwood Summit High School
Note: Rockwood Summit is the only high school district that does not serve Wildwood.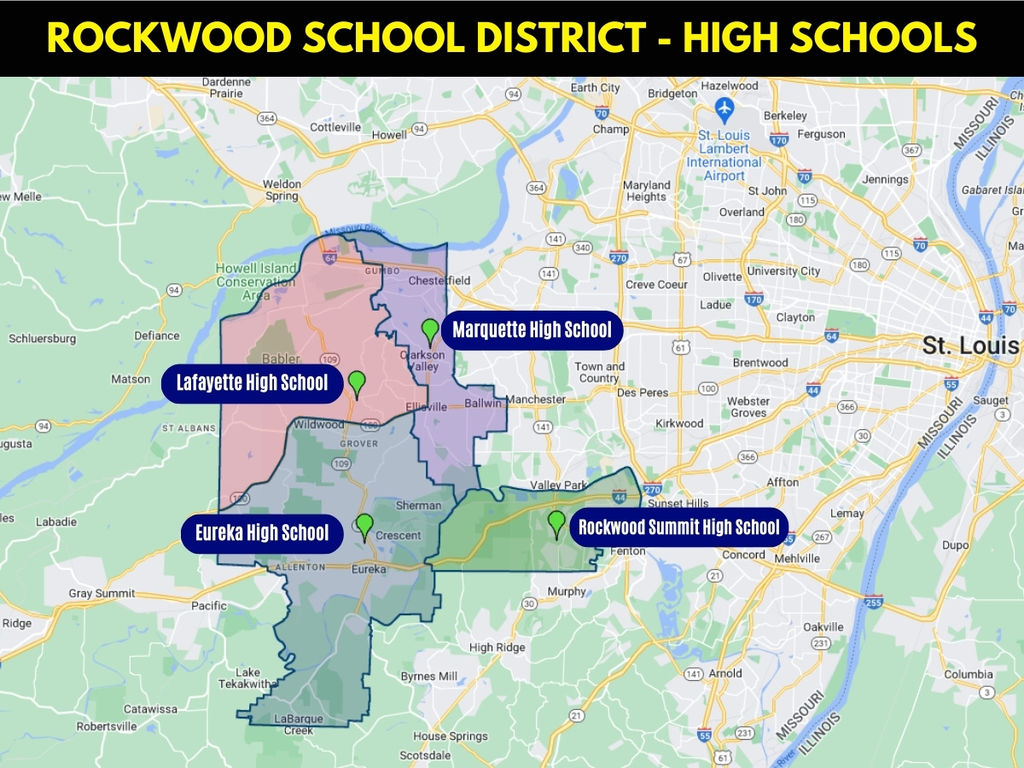 If you live in Wildwood, your kiddos will end up going to one of 3 high schools:
Lafayette if you live north of Route 100
Marquette if you live east of Valley Rd
Eureka if you live south of Route 100
Cons of Wildwood
1. Longer Commute to the City
While Wildwood offers a peaceful retreat from city life, it's important to consider the longer commute if you need to drive into downtown St. Louis.
You could easily have a daily commute of around 30-45 minutes from Wildwood.
Interstates I-64 and I-44 will be the fastest routes into the city, but they don't go through Wildwood. So you'll need to drive north to get to 64 and south to get to 44 depending on where you live in Wildwood.
2. Narrow and Hilly Roads in Certain Areas
Some areas of Wildwood feature narrow and hilly roads, especially in the more rural parts west of Route 109.
While these roads may add to the rural charm of the area, you'll want to be careful driving through the wooded areas.
Be especially careful during winter, as some of the roads are steep and pretty narrow.
3. Internet Access in Rural Parts
Given the rural style of some areas in Wildwood, high speed internet access has been an issue in western neighborhoods.
While the city of Wildwood is actively working on improving infrastructure, you might have limited connectivity before the internet development project is complete.
4. Lack of Public Utilities
A lot of Wildwood's large subdivisions have public sewer and water. But the rural parts of Wildwood do not.
Some area in Wildwood rely on septic tanks for waste management and well water instead of public water supply.
If you have a strong preference for public utilities as opposed to well water and septic tanks, you'll want to double check the utilities before buying a house in Wildwood.
Big Developments in Wildwood, MO
As the largest suburb in St. Louis County, Wildwood is always evolving with new developments and infrastructure projects.
Wildwood, MO is a dynamic suburb that continues to evolve and improve, with several noteworthy projects and developments in the works.
Internet Development Project
The city of Wildwood is actively working on improving high-speed internet access throughout rural areas.
In the past, there have been internet access issues in neighborhoods west of Route 109. The western half of Wildwood is not as developed as the eastern half.
The Wildwood Internet Access Project addresses these issues in a $6.75 million infrastructure development to bring Spectrum to rural Wildwood.
The project is being carried out in 2 phases, and the western side of Wildwood is divided into 16 different districts for high-speed broadband internet service.
Phase one is set to be completed in 2024, paving the way for phase two.
As a result of this project, residents can look forward to improved connectivity and enhanced digital experiences in various areas of Wildwood.
Town Center Project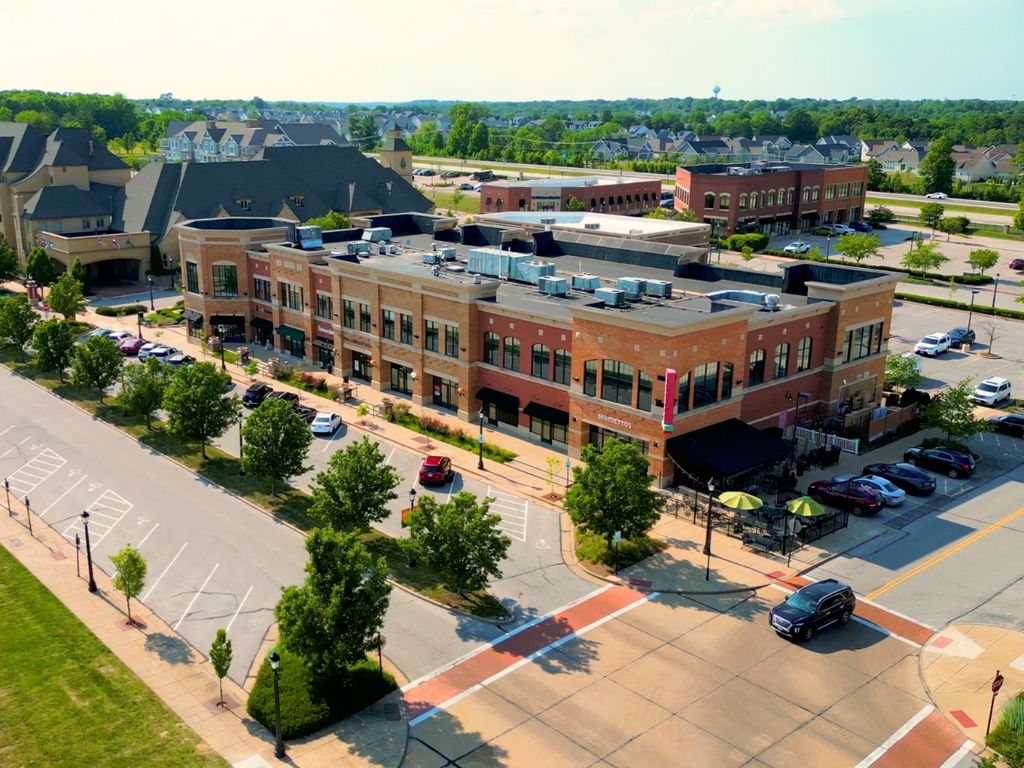 The Town Center in Wildwood is constantly evolving. There are several developments proposed to further enhance the community.
Two of the exciting projects in the pipeline are Crestview and Latitude N38.
Crestview, a project by McBride, is set to bring multiple parcels of land to life along the northern part of Crestview Drive.
This development aims to connect seamlessly with the existing town center, offering a blend of residential and commercial spaces.
Across from Crestview, the proposed Latitude n38 development by Benton Homes plans to introduce 62 homes.
This would include single-family homes and townhomes walking distance to the town center area.
The Wi-Fi project and the ongoing developments in the Wildwood Town Center demonstrate the commitment of the city to enhance the quality of life for its residents, making Wildwood an even more appealing place to live, work, and play.
Wildwood has a decent amount of new construction, but it's nothing close to all the developments in Chesterfield. If you're moving to west county, there's a lot of new opportunities to look forward to.
What to Know Before Moving to Wildwood
With its abundance of outdoor spaces, diverse housing options, and strong sense of community, Wildwood holds tremendous appeal for anyone moving to St. Louis.
From state parks and hiking trails to scenic woods and recreational activities, there's no shortage of outdoor space to embrace Wildwood.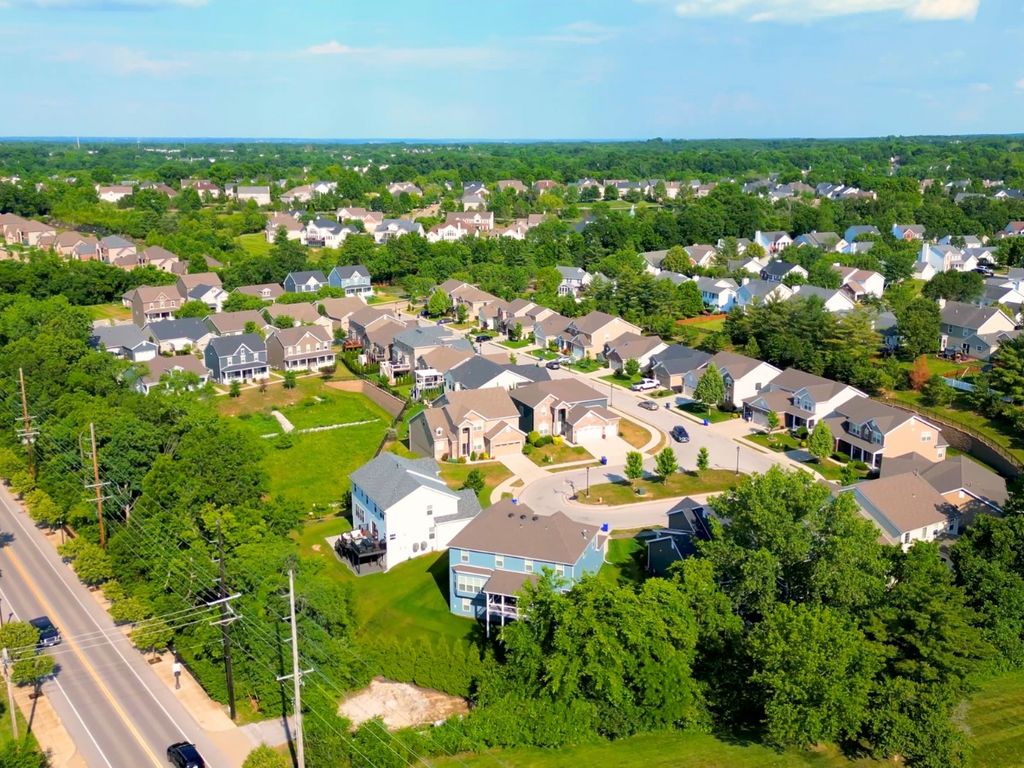 For families, Wildwood is an excellent choice. The suburb provides an array of amenities, including community pools, tennis courts, and playgrounds.
If you're someone who appreciates the flexibility of housing options, Wildwood has you covered.
Whether you're looking for a suburban home with plenty of neighbors around, or a private estate with nobody around, Wildwood has a lot to offer.
As you navigate the process of moving to Wildwood, it's essential to have the right support.
Our real estate group is here to assist you every step of the way.
Whether you're buying a house, searching for a condo, or seeking guidance on relocation, all of us at Gateway Realty Group want to help make St. Louis your new home! Please reach out to us if we can help you with your St. Louis real estate needs.
Thank you for reading, and we look forward to being a part of your journey to a vibrant and fulfilling life in Wildwood, MO.