Wentzville is known as the crossroads of the nation, where Highways 40 and 70 converge.
Wentzville used to be a pretty rural area outside St. Louis. Now, it's home to 44,000 people and one of the fastest growing towns in Missouri.
Thousands of people move to the area every year.
Check out our video showcasing some Wentzville highlights!
Reason 1: Top Rated Schools
The Wentzville School District is consistently ranked among the top 20% in the state of Missouri. It's grown so quickly they've opened 2 new high schools in the last 10 years.
Wentzville's top-notch public school system includes 4 high schools, 4 middle schools, and 12 elementary schools.
The newest high school, North Point, just opened in 2021.
Reason 2: Affordable Cost of Living
Wentzville is an affordable place to live, with a median home typically in the mid $200's. You can find a fixer-upper for as little as $60,000 or a luxury estate for up to $2 million.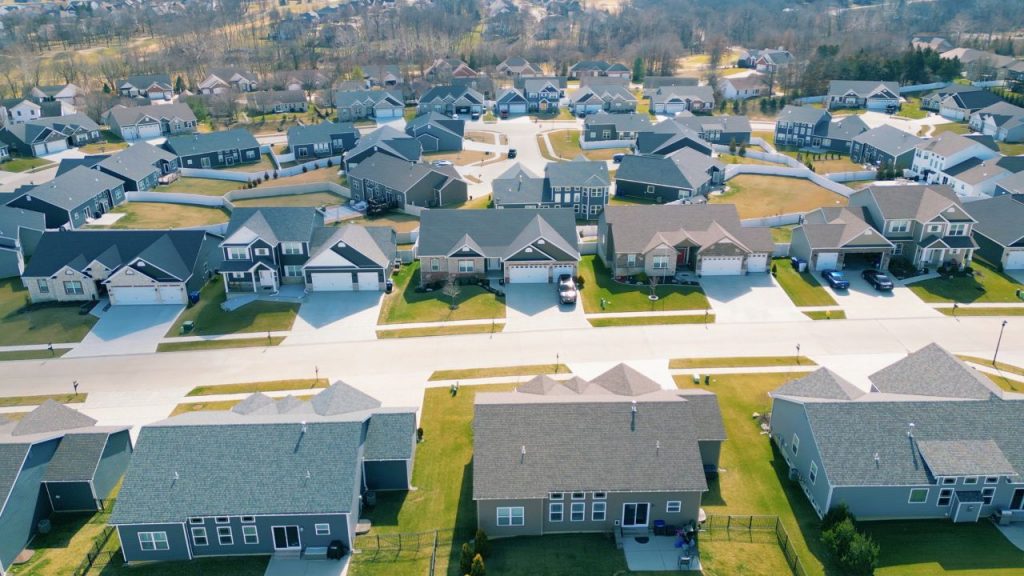 You'll find a ton of new construction neighborhoods, offering luxury upgrades at lower prices than St. Louis county.
Even compared to a growing area like Chesterfield, Wentzville has more development for cheaper.
McBride, Lombardo, and Fischer homes are some of the biggest builders you'll see in Wentzville. There's also reputable family builders like TR Hughs, Aeillo, and Rowles co.
Reason 3: Retail & Shopping
Wentzville has a variety of shops and places to check out. Both for everyday shopping and fun eating out.
From 54th Street to Chili's to Brett Hall's Junction House, there's something for everyone.
You can also find local favorites like Rookies Best Wings, Stefanina's, and Donatelli's. Plus, Historic Wentzville has so many local shops and breweries.
Reason 4: Parks & Outdoor Amenities
Wentzville has so much outdoor space it's insane. You can't get bored here:
Quail ridge
Progress Park –  Great for sports. There's ball fields, basketball courts, and a pool.
Botany Park- This is home to the renaissance fair and St. Charles county fair every year!
Peruque Park – Awesome park with 4 baseball fields, 3 under construction, and plans for more!
Jake's field of dreams (2018) was built for kids of all abilities to be able to play and find community. It's a great representation of Wentzville's inclusive nature.
Reason 5: Easy access everywhere
Since it's the crossroads of the nation, Wentzville has 2 major interstates to pick from: I-64 and I-70. Both will take you into St. Louis city and the county.
Wentzville is about a 45 minute drive to Downtown St. Louis.
Wentzville is also extremely close to the major surrounding parts of St. Charles county like O'Fallon and Lake St. Louis.
Plus, the city is doing a great job keeping up with the rapid growth of the area. They are expanding the roads improving highways to reduce congestion and make it easier to get around.
Reason 6: Restaurants & Dining
Wentzville has a ton of great restaurants to choose from. From family-owned places to big chains, there's something for everyone.
There are also two Starbucks locations and a few fine dining restaurants like Stone Summit.
Don't be surprised to see lots of fast-food chains and drive thru's too. Wentzville has some local spots, but there's a lot of big chains everywhere along Wentzville Parkway.
Reason 7: Employment and Job Growth
Wentzville is experiencing tremendous growth. Much of this is thanks to the rapid growth in St. Charles County, bringing thousands of people to the area.
Wentzville is home to the GM Assembly Plant, which is the largest employer in the area. And they're growing.
There are also a lot of businesses on the Wentzville Parkway, bringing companies and jobs to the area.
And with more people working from home, Wentzville is close enough that remote workers are near St. Louis but they can move farther west and buy more house for less money.
Reason 8: Every Type of Home You Can Imagine
Wentzville has a ton of neighborhood styles to pick from.
Anything from condos and townhomes, to 55+ communities, to dozens of brand new construction subdivisions.
You'll find new construction everywhere in Wentzville, from east to west.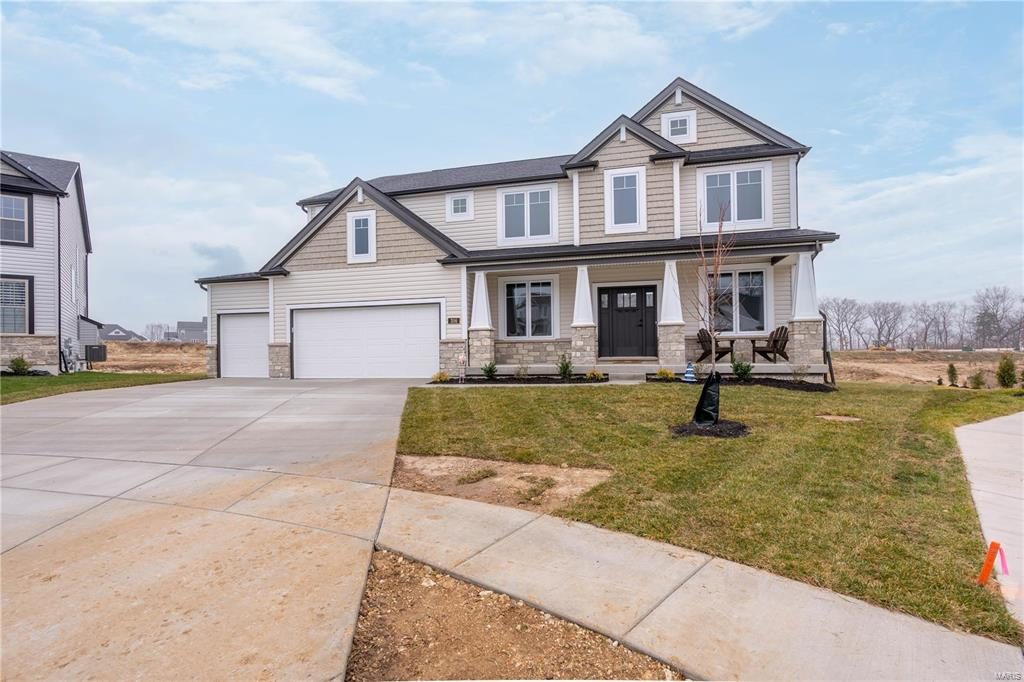 New build communities will be anywhere from $250,000 to $1+ million.
Reason 9: Booming Downtown Historic District
Wentzville's downtown historic district is quaint and charming. Its history dates back to early settlers in Wentzville.
It brings a local town feel to an area seeing lots of commercial and corporate growth.
Historic Wentzville has a similar old timey feel to Old Town Cottleville, a super charming little town with so much to do!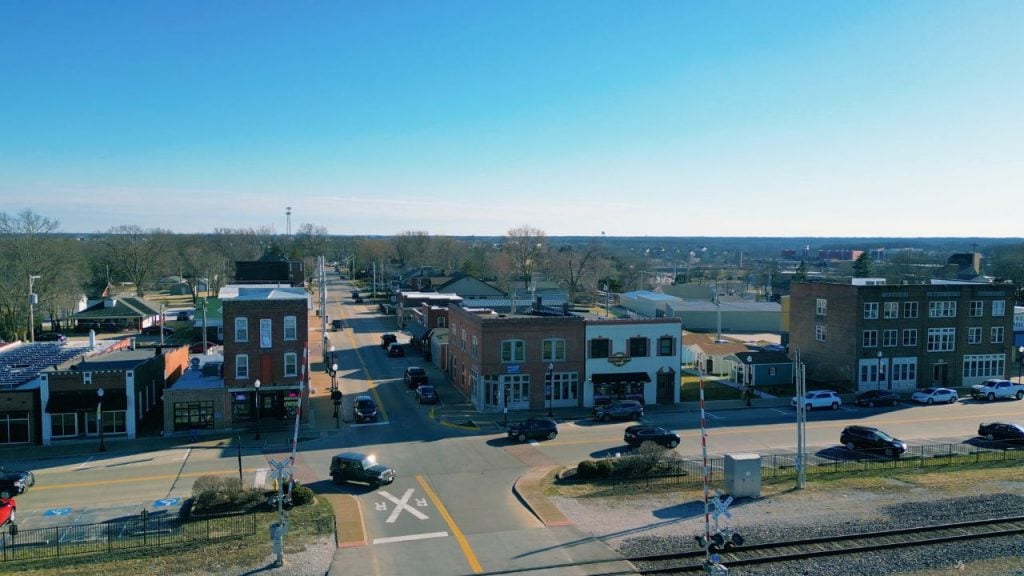 There are a lot of shops and restaurants, and they are doing a lot to promote the area. Historic Downtown Wentzville also has a bunch of events they'll throw year-round.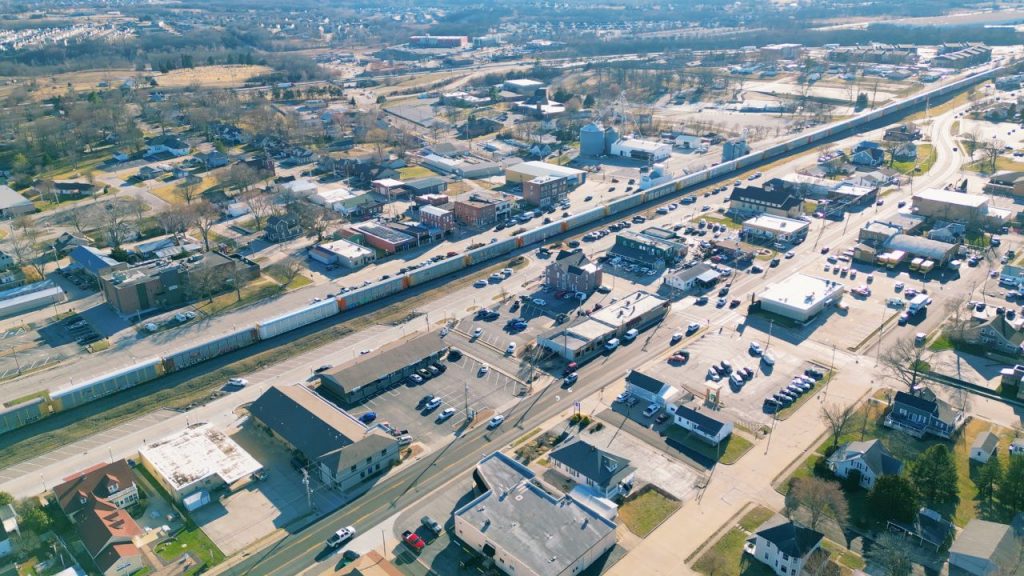 You'll see the train tracks going right through Historic Wentzville, and traffic crossing the road stops whenever a train comes through.
Reason 10: Recreation and Lifestyle Activities
Wentzville has a lot of family activities to do, from the movie theater and ice arena to paintball and arcades. There is also a Splash Station water park for the kids in the summer.
The new Wentzville Rec Center (WREC) just opened in 2022, and it's got 94,000 square feet of space.
The rec center has 2 floors and dozens of things to do.
So now Wentzville has brand new workout facilites, pools, sports courts, and water park. They even have an esports facility. The list just keeps going!
Moving to Wentzville, MO
Wentzville is an amazing place to live, with beautiful outdoor space and a social scene where anyone can find the right group of people.
From great schools to affordable housing to a variety of restaurants and shops, there's something for everyone in Wentzville.
If you're thinking of moving to the Wentzville area, we'd love to help you with the process. Please get in touch with us if we can do anything to help. We love serving clients all over the St. Louis area 🙂